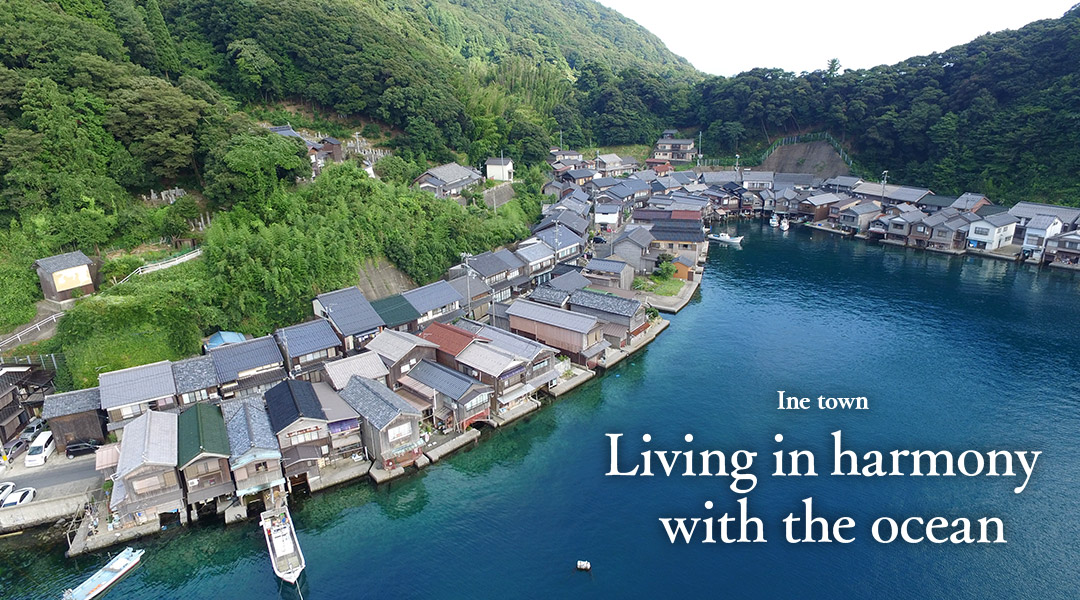 the life and culture of Ine we need your support.
 Even in the modern day, the villagers of Ine still live by the traditions and wisdom passed down to them from ancient times. Residents in Ine continue to make a living mainly by fishing, thanks to the rich fishing grounds that surround Ine Bay.
Even now, Funayas are still being used as living and working spaces. Therefore, in order not to disturb a resident's privacy, please do not enter a Funaya without permission. Please take care while enjoying your time in Ine, and treat it with the same respect you would your own neighborhood. Your understanding and cooperation are highly appreciated.
Latest news
2022.12.17

From the Members

2019.11.23

From the Members
Ine seasonal foods and event calendar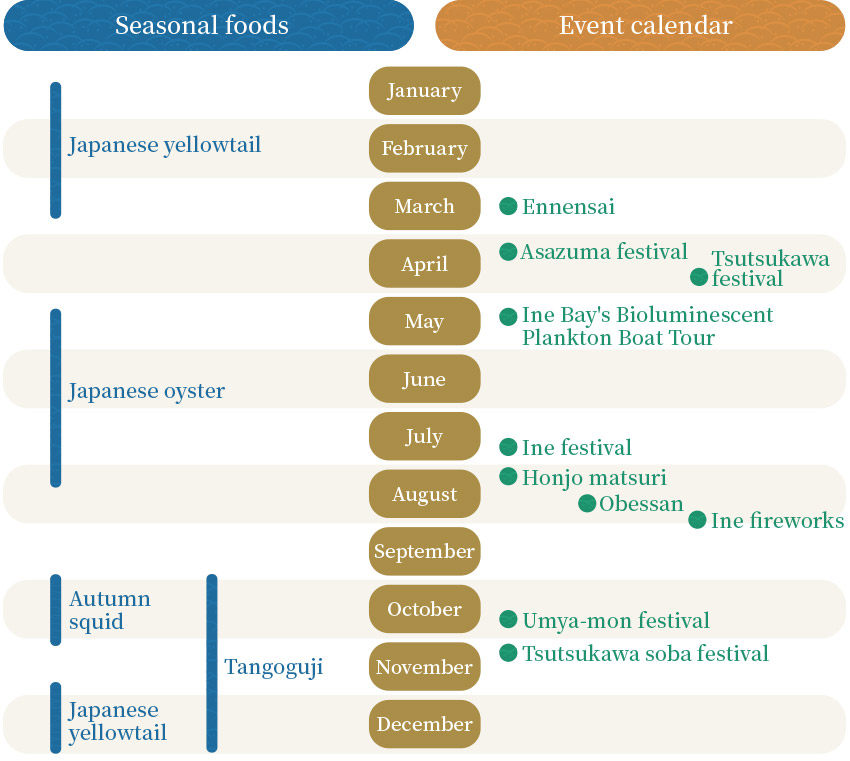 Access to Ine town
Ine town is located in the Northern part of Kyoto prefecture known as the Tango Peninsula. It takes about 2 hours by car from Kyoto city, 2 and half hours from Osaka city.