Tours&Activities
e-BIKE Cycling Guided Tour
fee : 6,500 yen
Baby ( 0 - 6 years old) for free ※Solo-trip 9,000 yen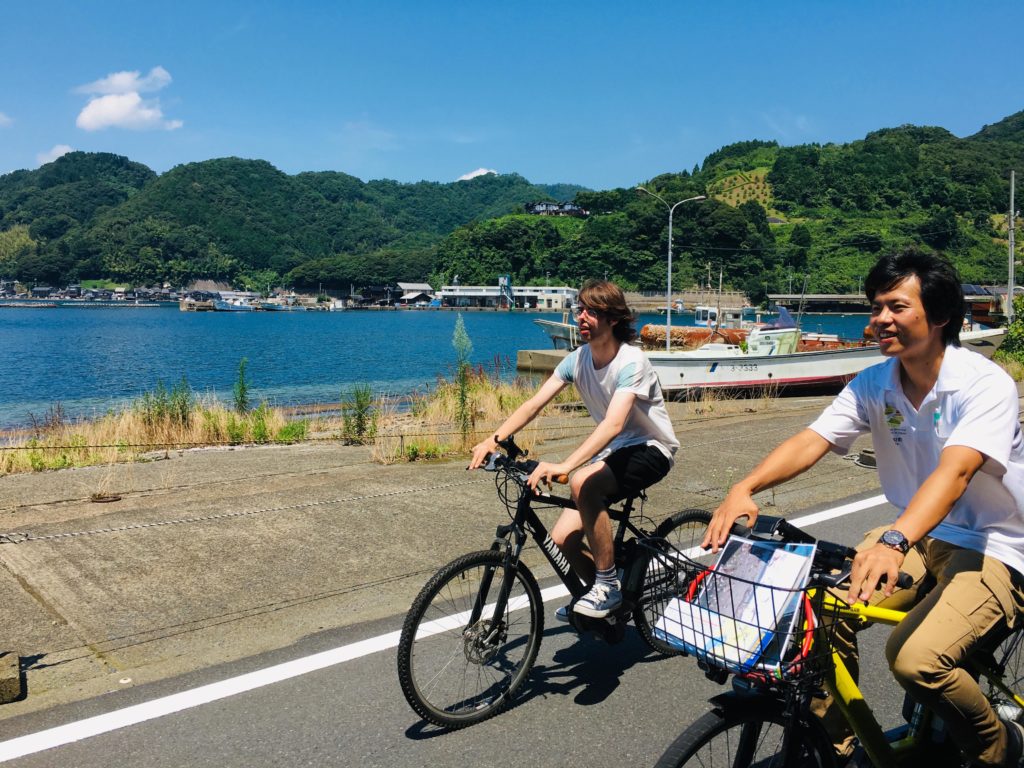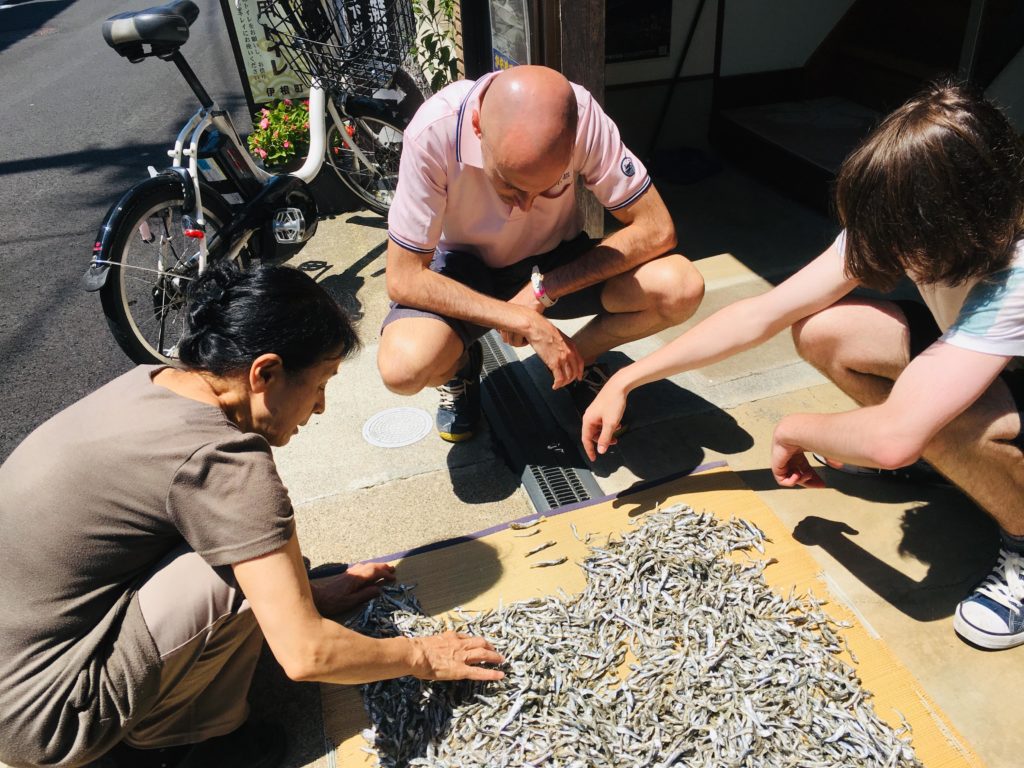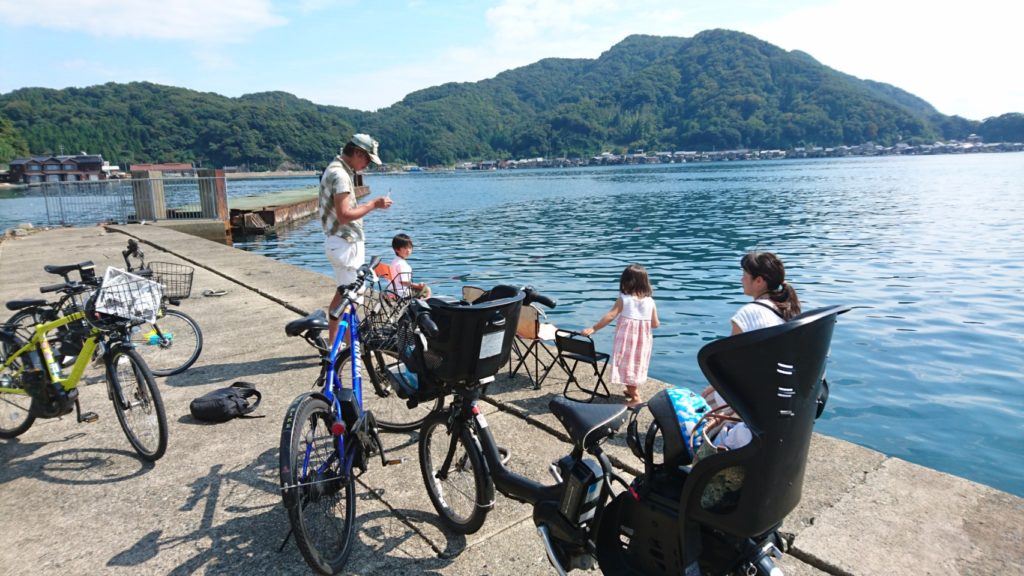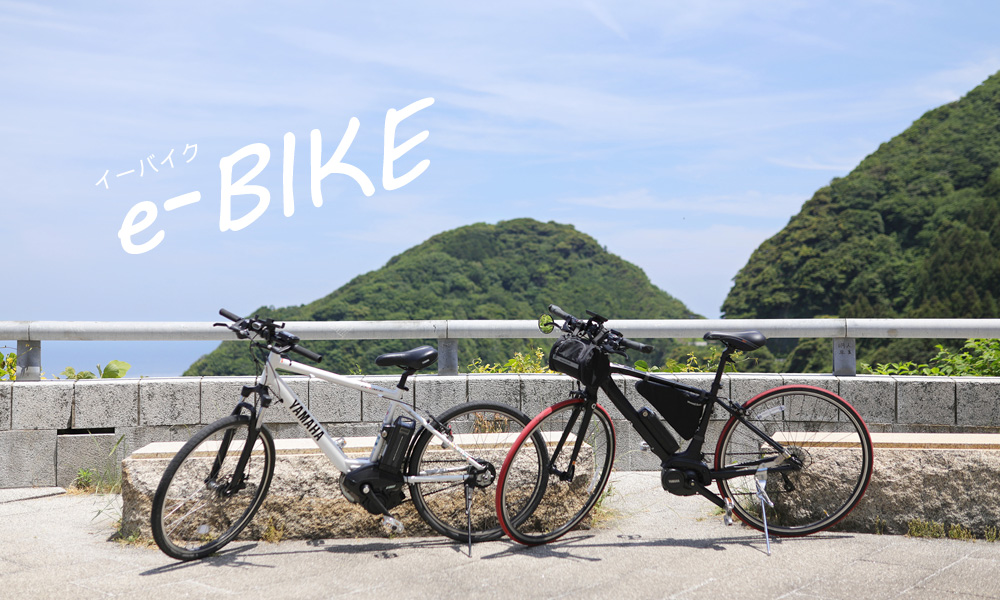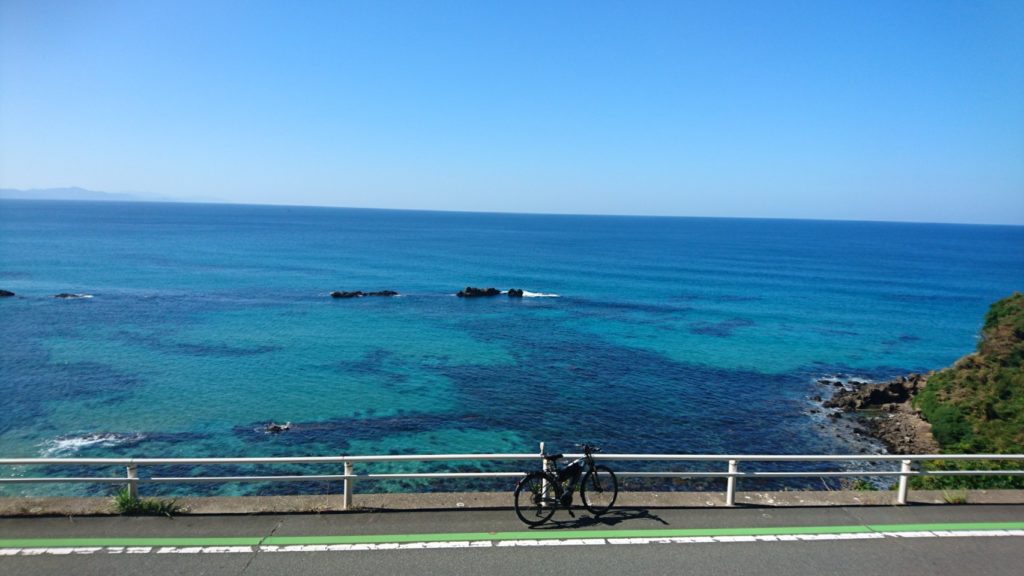 Please note that we do not guarantee the quality of service.
This page was updated on January 22nd, 2022.
Cycling is supreme way to enjoy the beautiful nature & culture in Ine ! Ine bay is at a length of 5km, it's hilly, road is narrow and parking area is very limited.

We go around all Ine bay & visit in best beautiful spot to see Funaya cluster.
And this tour uses latest electric assisted bicycle, totally different from normal bicycle, its power is very strong and calm, and it doesn't need licence or lesson. Even beginner or elderly person can enjoy without any stress.


Name
e-BIKE Cycling Guided Tour
Event dates
March - November
Time
10:00~12:00 (2 hours)
13:00~15:00 (2 hours)
Itinerary
At the beginning, guide shows you Ine town history.
- visit in inside of a boat house
- guide introduce a traditional fishery tool and festival boat.
- go to the edge of gulf and look wonderful view
- go to the local brewery "Mukai shuzou"
Meeting point
Ineura Park
Parking lot
Ineura parking lot
Fee
6,500 yen
Baby ( 0 - 6 years old) for free ※Solo-trip 9,000 yen
Payment methods
only by cash
Max number of reservations possible
2 to 10
Things included
1 day rental e-BIKE fee, Tax & Insurance fee
Cancel policy
Free Cancellation, up to 1 Week Prior
5 days - 2 days : 30% One day before : 50% Guide day : 100% * If the weather is bad, you can cancel for free even on the day.
Have questions? Call this number:
0772-32-0277 (Ine Tourist Information)
Tour & Activity application calendar
The "〇" mark does not mean that you can immediately make a reservation, but that you are able to apply for a reservation. It is possible that we will not be able to accept your reservation. After we receive your reservation, our staff will reply to you within a couple of days by email to confirm your reservation. If you don't receive a reply, please check your spam mail folder. If you agree to the above content, please click your dates and apply for a reservation.