Ine tastes
Oyster "Natsumi" (late April to mid-August)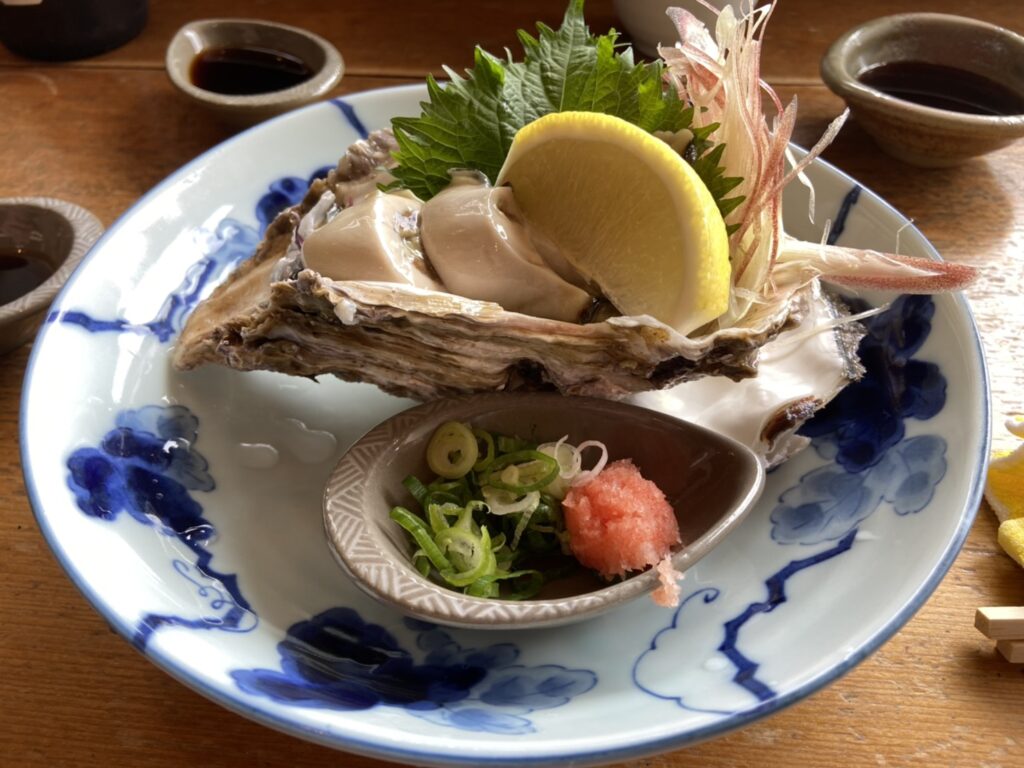 Please note that we do not guarantee the quality of service.
This page was updated on May 21st, 2023.
Mild mouthfeel without harshness
Ine rock oysters, also known as the milk of the sea, are oysters grown in Ine Bay, which is famous for funaya houses in the northern part of Kyoto Prefecture. Iwagaki oysters raised in the beautiful seawater of Ine are characterized by their mild taste without harshness.
Natural
The water of Ine Bay is very clean, and the fish are cultivated with great care in a natural state.
Three years to grow
It takes three years to reach the shipping size, and even large ones weighing over 500g are completed.
well-fitting
It is characterized by being more comfortable than natural products.
The sterilization seawater device makes it delicious even raw
We have introduced a sterilization seawater device so that you can eat delicious raw Iwagaki "Natsumi" from Ine. If the landed rock oysters are soaked in a sterilized seawater device for 24 to 48 hours, they can be shipped for raw consumption.
The shipping period is from Golden Week to the Obon holidays every year. (Varies depending on the season and shipping status)
The season for Ine rock oysters "Natsumi" has started again this year. Natsutama grown in Ine Bay, where the water quality is clean, is characterized by its rich flavor with plenty of milk. Please enjoy Iwagaki from Ine, which is in season from spring to early summer. (until mid-August)
★In addition to thoroughly implementing measures to prevent the spread of infectious diseases at our stores, we would like to ask for your understanding and cooperation regarding these measures.
(Dining facility)
・Restaurant Funaya (roadside station Funaya no Sato Ine 2nd floor)< /a>(0772-32-0680)

・ Aburaya (Roadside Station Funaya no Sato Ine 1F )
(0772-32-0750)
・Funaya Shokudo
(0772-32-0800)
・Wadatsumi (Funaya Biyori)
(0772-32-1700)
(Accommodation) *Reservations are required in advance.
・Aburaya Nagmitei
・Aburaya Honkan
・Kagiya
・Shibata-sou
・Shoukaan
・Minatoya
| | |
| --- | --- |
| name | Oyster "Natsumi" (late April to mid-August) |