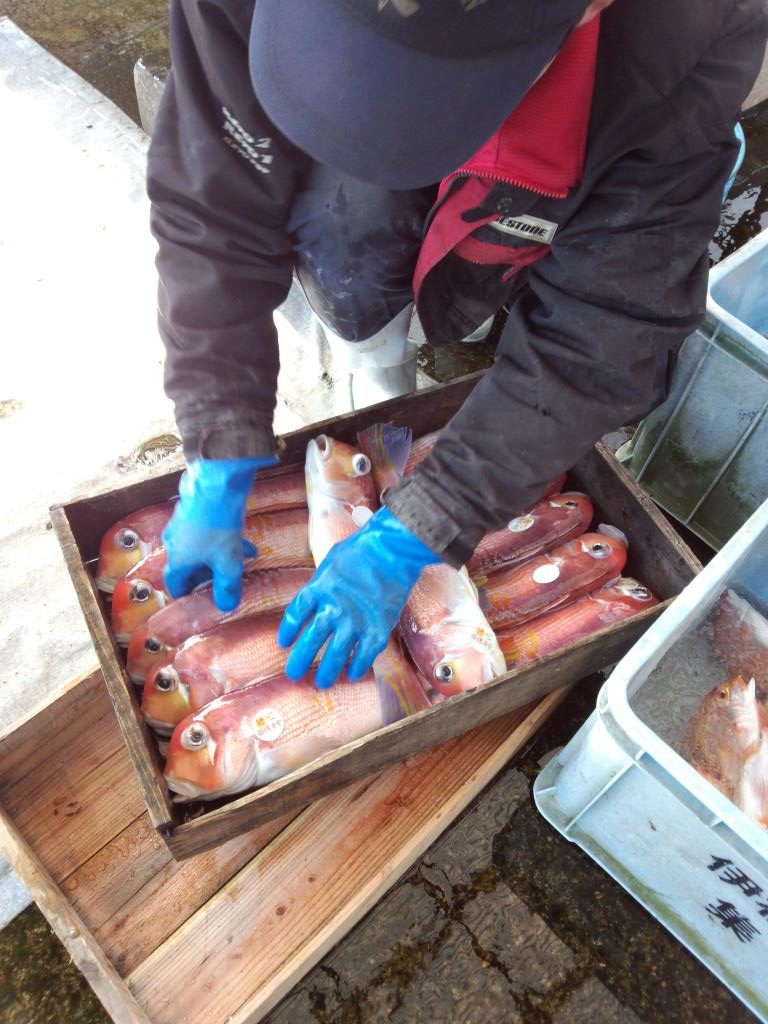 Please note that we do not guarantee the quality of service.
This page was updated on February 2nd, 2021.
Season: October to December
It has an elegant sweetness. The fish essential for Kyoto cuisine

One of the indispensable ingredients for Kyoto cuisine is a fish called "Guji". This is a local name in Kyoto Prefecture, and the standard Japanese name is Akaamadai, which is also designated as a seasonal fish in Kyoto Prefecture.
Guji is a luxury fish with a light taste and sweetness and a very refined taste, but it is also famous for it's rapid quality deterioration.
What is "Tango Guji"?
"Tango Guji" is a seafood red sea bream caught by the longline fishery, and is a branded seafood that has been shipped with high freshness through thorough quality control in line with a common manual from fishing to sending it to the local market. In 2012, it was certified as a "Kyoto brand product" certified by the Kyoto Hometown Products Association.
Quality control to maintain freshness
There are various manuals from the time of fishing to the distribution so that the fish body will not be damaged. For example, in order to prevent Guji from touching the ice directly, put it in a partition separate from ice cubes, or when the water temperature in the cooler box rises, put in a separate ice and set the water temperature to 4 degrees (± 1 degree). And so on. For the fishing rod, cut fishing line without removing the needle and place it in the cooler box. At that time, you can't put it together with other fish so that the fish body will not be damaged. Fish bodies are quickly and carefully landed from the cooler box to the receiving area. Strict selection is performed according to Tango's standards such as size and color.
Please enjoy it when you visit Ine.