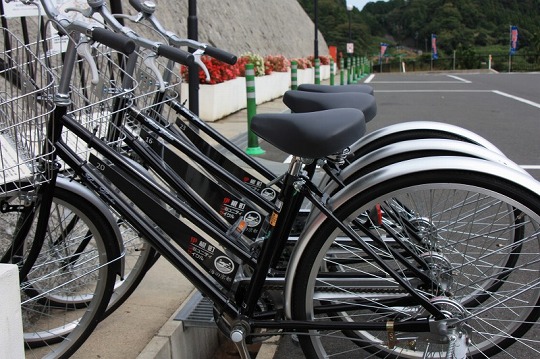 Please note that we do not guarantee the quality of service.
This page was updated on April 15th, 2021.
There are riding free bicycles
Please use bicycles with the mark in the below picture.
Fill up the form required. 2000yen(each bicycle) of charge, ride anytime if you have a time.
Please return in Ine tourist information.
Please crick here for more details→Free bicycle Map
【Bicycle 5 spots】
・Funaya no Sato Ine
・Inewanmeguri Hide
・Ineura Parking
・Funayabiyori
・Ine Post Office