Ine tastes
Wadatsumi
鮨割烹 海宮(わだつみ)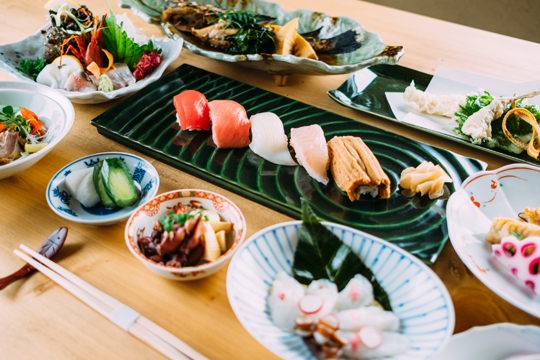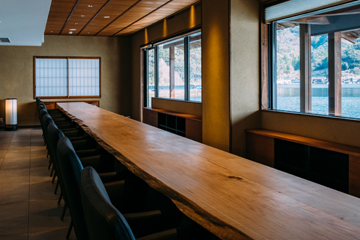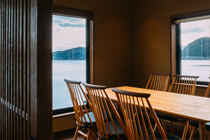 Please note that we do not guarantee the quality of service.
This page was updated on February 23rd, 2023.
Fresh local fish
Savor with local Japanese sake
You can enjoy freshly caught local fishes while looking at the beautiful scenery of Ine Bay. The restaurant is named from a sea god in Japan known as "Wadatsumi" in the Japanese legend "Urashima taro". Meals are served using local fishes. You can enjoy a fresh sushi lunch and set meals for dinner. Along with local Japanese sake, please enjoy local fishes such as yeallowtail, that is well known in Japan as "Buri". There are Ine oysters from May to August, and yellowtail and crab courses in winter.
* The foods change depending on the catch of the day.