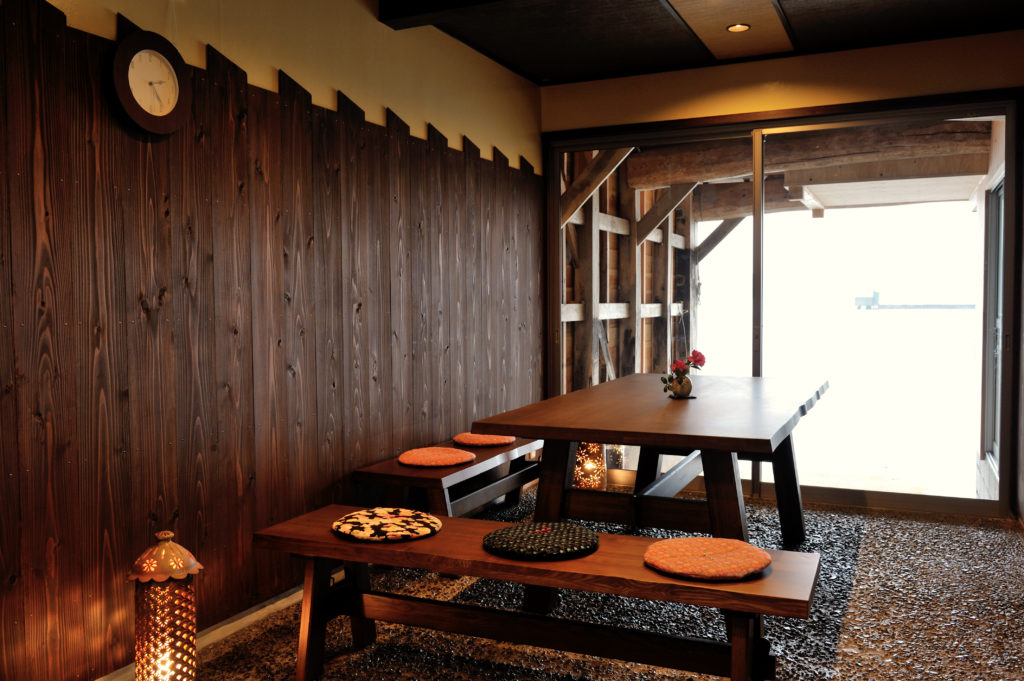 Please note that we do not guarantee the quality of service.
This page was updated on January 31st, 2021.
Japanese Tea Coffee shop
This is the Cafe rebuilt from Ine no Funaya. Here you have Japanese Tea and Mitarashi Dango(rice dumpling in a sweet soy sauce).
Please feel relax and enjoy Funaya scenery.