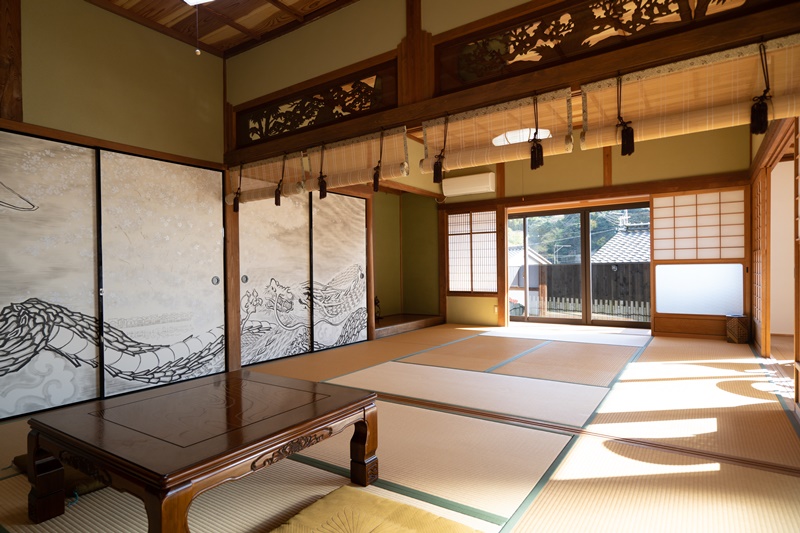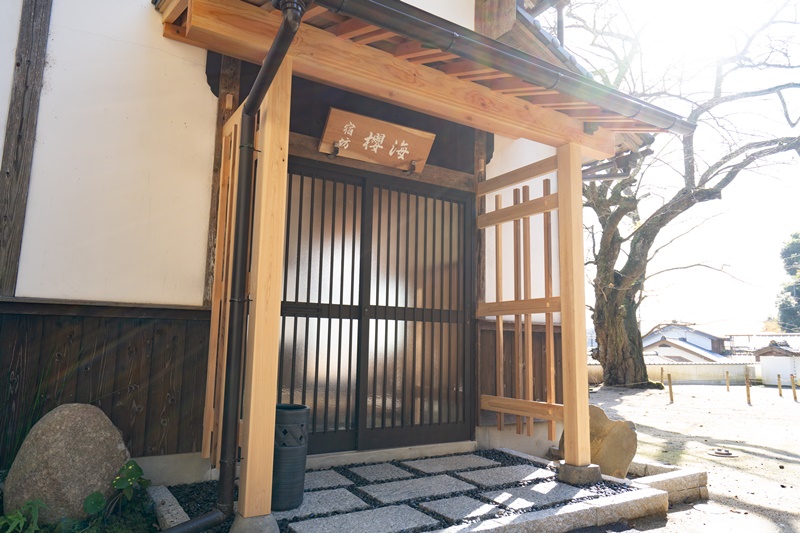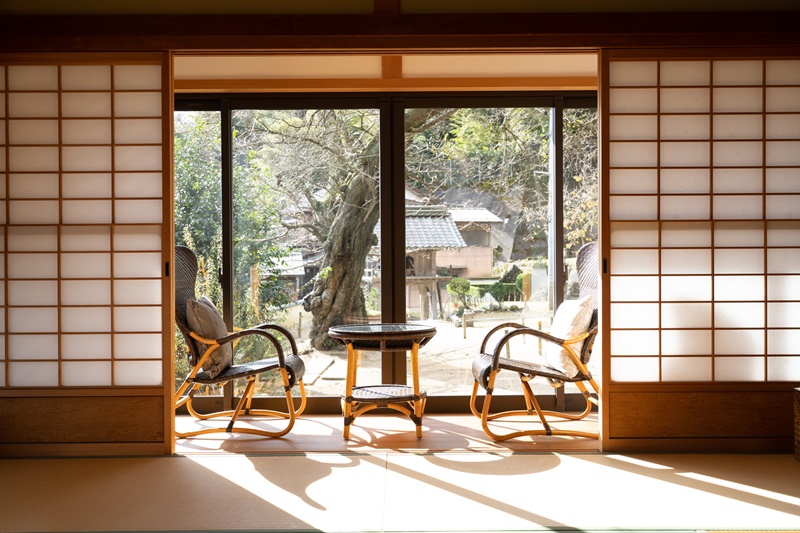 〇All accmmodations on this website Ine Town Tourism Association.
〇Please note that we do not gurantee the service
〇This page was updated on May 21, 2023.
Temple lodging Oumi is one group per day.
Ine Town's "Temple of One Cherry Tree" Temple lodging Oumi.
・You can spend a relaxing time while looking at the 150-year-old cherry blossom garden overlooking the funaya house .
・It is located in the center of the tourist area and is in a very convenient location where you can enjoy Funaya and Ine walks within walking distance.
・Kaizoji Temple was built 1050 years ago, and the building is designated as an "Important Preservation District for Groups of Traditional Buildings" in Ine Town.
・This inn is limited to one group per day. Please spend your private time without worrying about other customers.
・If you wish, you can also participate in the morning lesson (sutra reading from 6:00 am), Zen meditation, copying sutras (1,000 yen), experience making a fish, and guiding the fishing port. A friendly resident will welcome you.
・Meals (Buddhist vegetarian meal) will be prepared in your room. Buddhist vegetarian meal and zazen may not be available when the chief priest is absent.
・The temple is closed during the year-end and New Year holidays and during the Bon festival. Please see the calendar on the homepage for details.
・For parking, please use the municipal parking lot about 100 meters away (we will give you a 24-hour free ticket that can be used for one day).
A word from the chief priest The "Venice of Japan" is located in the center of Funaya and is visited by many tourists.
Enjoy the good old scenery, the scenery of more than 230 funaya houses, and enjoy the quiet time at the temple lodging in your busy daily life, and wash your mind. We will welcome you with a "heart of hospitality".
Type
Temple lodging
Address
102 Hirata,Ine-cho Yosa-gun, Kyoto prefecture
Tel
+81-772-32-0417
Distance from
Funaya area
Boat houses area
Fee
*Tax included* B&B plan : Adult solo trip : 12,000 yen/person
Adult 2 - 5 person : 9,000 yen/person
6 - 15 years old : 5,000 yen/person
0 - 5 years old with no futon and meals : free
0 - 5 years old with futon and meals : 2,000 yen/person
Friday, Saturday, before public holidays additional fee : 1,000 yen/person
cherry blossom season 3,000 yen/person. ◆ Cash only is accepted for reservations over the phone.
Meals
Buddhist vegetarian breakfast included.
Additional fee for Buddhist vegetarian dinner : 2,000 yen/person.
For the kids , please contact us.
No meals

For dinner, please check the restaurants as below:
・Wadatsumi(Closed on Wednesday)
・Hyoshirou(Closed on Thursday)
・Yoshimura(※Reservation required)
・Restaurant Bar Nagisa(※Reservation required)
・Sushi ichii(Closed on Thursday and sunday and Monday)
Room/Capacity
1 room/6 people
Amenity goods
Air conditioner, refrigerator, electric kettle, TV, shampoo/conditioner/body soap, hair dryer, bath towel/towel, toothbrush, tea set, monk's working clothes.
Check in/Check out
15:00 / 10:00
Website
https://www.booking.com/hotel/jp/temple-lodging-oumi.ja.html
Remarks

Two meals

Breakfast only

No meals

One group a day

Child

Solo-trip

Bed

Reservation 2 months in advance

Reservation 3 months in advance

Reservation 4 months in advance and more

No smoking

English

10,000~15,000
Calendar