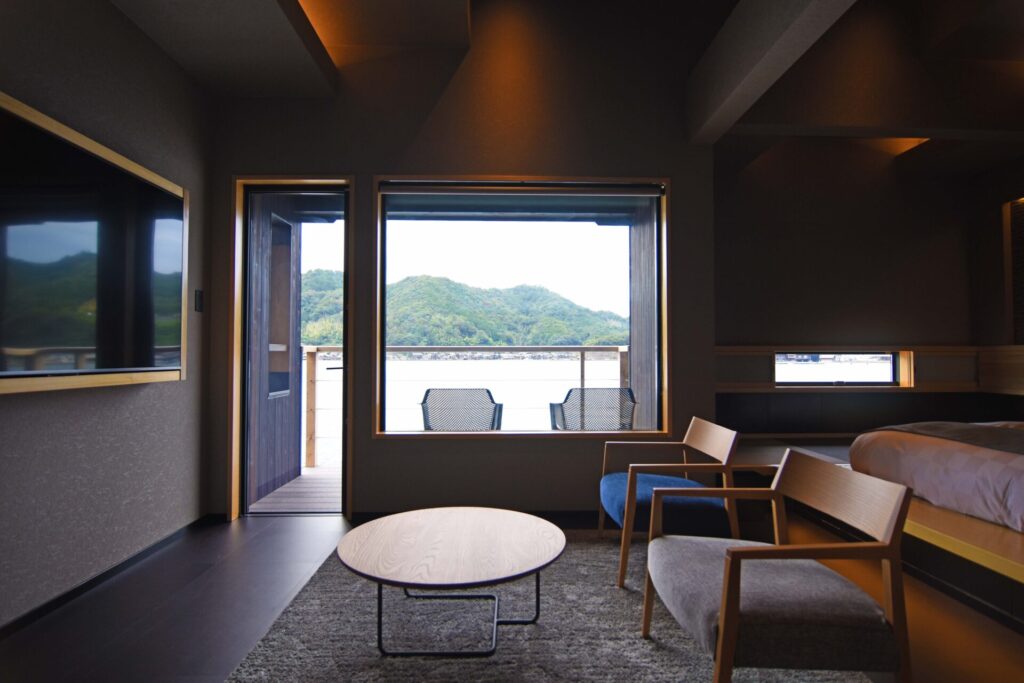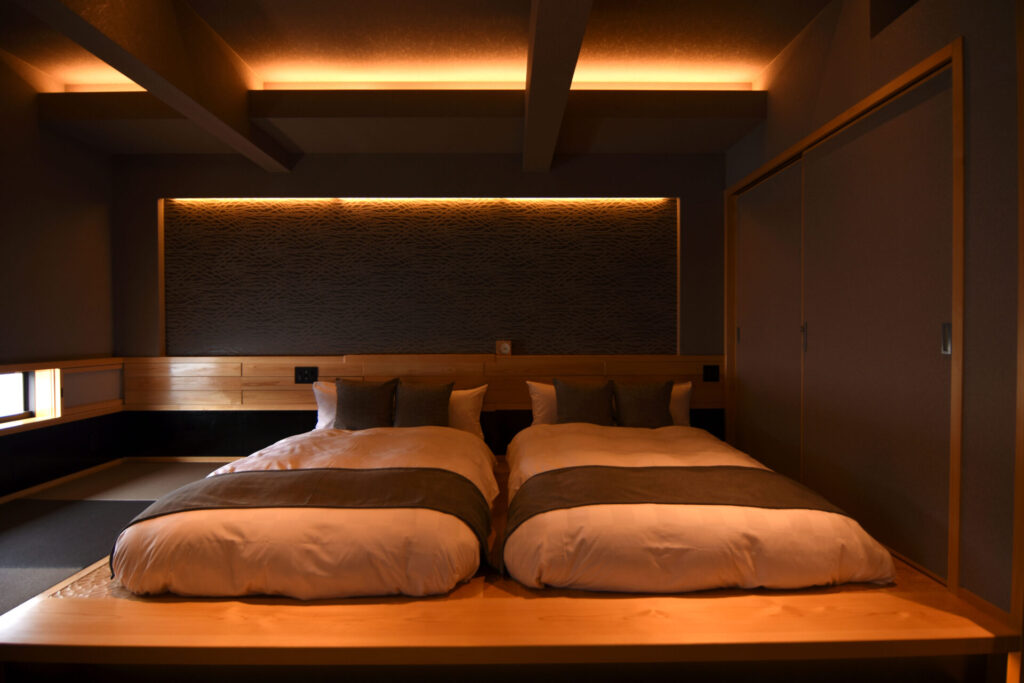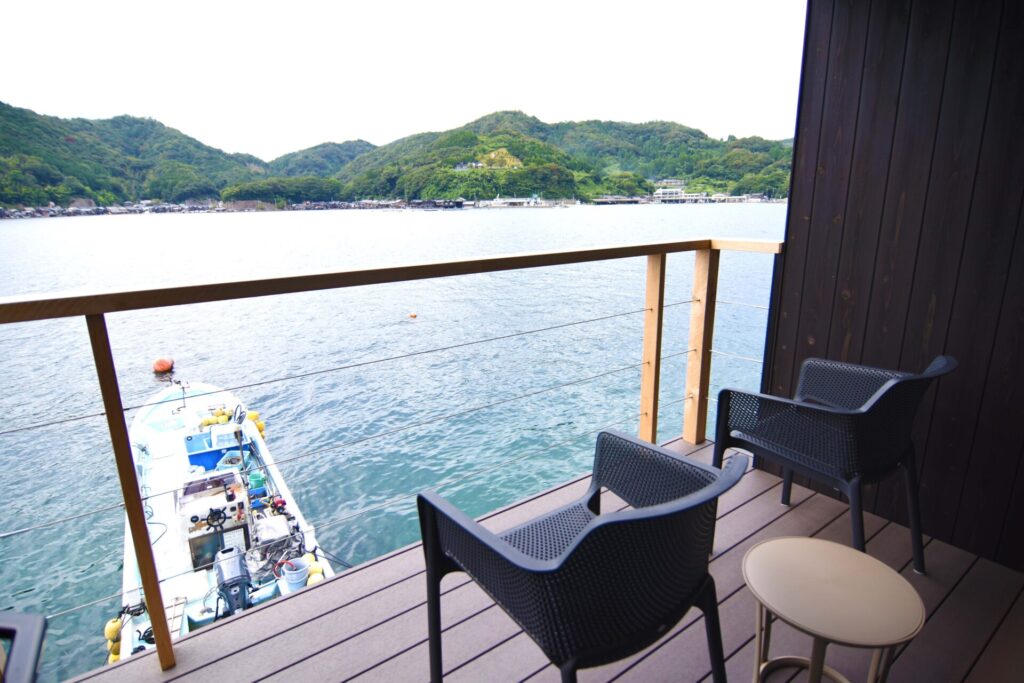 〇All accmmodations on this website Ine Town Tourism Association.
〇Please note that we do not gurantee the service
〇This page was updated on September 21, 2023.
RAKU by Funaya KURA is the Inn opened in September 2023 by Funaya Kura.
The inn is run by a fisherman, and the 1st floor is the workspace for the fisherman.
Guest rooms are available on the 2nd floor of the Funaya as a space for guests to stay.
The stylish rooms offer a panoramic view of the boathouses on Ine Bay, making it an inn where you can enjoy Ine at your leisure.
We set sail early in the morning for fishing.
Please note that engine noise may be heard.
There is no pick-up service.

For reservations, please fill out the required information below and send it to the reservation email address (inerakufunayanoyado@gmail.com).
Please email us at least 3 days before your stay.
➀Name
②Address
③E-mail address
④Telephone number
⑤Check-in date
⑥Check-in time
⑦Number of adults and sex
Our accommodation is only available for groups of 2 or more people.
⑧Number of children and age
⑨Transportation to Inn(car, route bus, etc.)
⑩Other questions

*We will send you a confirmation email in return. Please reply after checking the contents.
Type
Funaya
Address
834,Kameshima, Yosa-gun Ine-cho, Kyoto
Tel
+81-772-32-0815
Distance from
Funaya area
boat house area ( Funaya )
Fee
22,000 yen (tax included) per person / *Accommodation available for 2 or more people
〇Free for children under 3 years old (futons and amenities are not provided.)
〇Children over 4 years old will be counted in the accommodation fee, and futons and amenities will be provided. )
Meals
No meals

For the breakfast
・ "Funayasyokudou" is available.(※Thursday is closed. It Opens from 8:30 am) .

For dinner, please check the restaurants as below:
・Wadatsumi(Closed on Wednesday)
・Hyoshirou(Closed on Thursday)
・Yoshimura(※Reservation required)
・Restaurant Bar Nagisa(※Reservation required)
・Sushi ichii(Closed on Thursday and sunday and Monday)
Room/Capacity

1 room/4 people
(Futon will be used for 3 to 4 people.)

Amenity goods
[List of equipment]
Microwave, WiFi, air conditioning/heating, bath, toilet (washlet with heating function), LCD TV, refrigerator, pot, tea, drip coffee
[Room amenities]
Yukata, towel, bath towel, body towel, shampoo , conditioner, body soap, hair dryer, hand soap, toothbrush, razor, cotton set, hairbrush, cup, mineral water, hair tie
Check in/Check out
15:00 / ~10:00
Email address
inerakufunayanoyado@gmail.com
Remarks

No meals

Funaya

One group a day

Child

Bed

Reservation 2 months in advance

Reservation 3 months in advance

No smoking

English

20,000~25,000

more than 25,000
Calendar