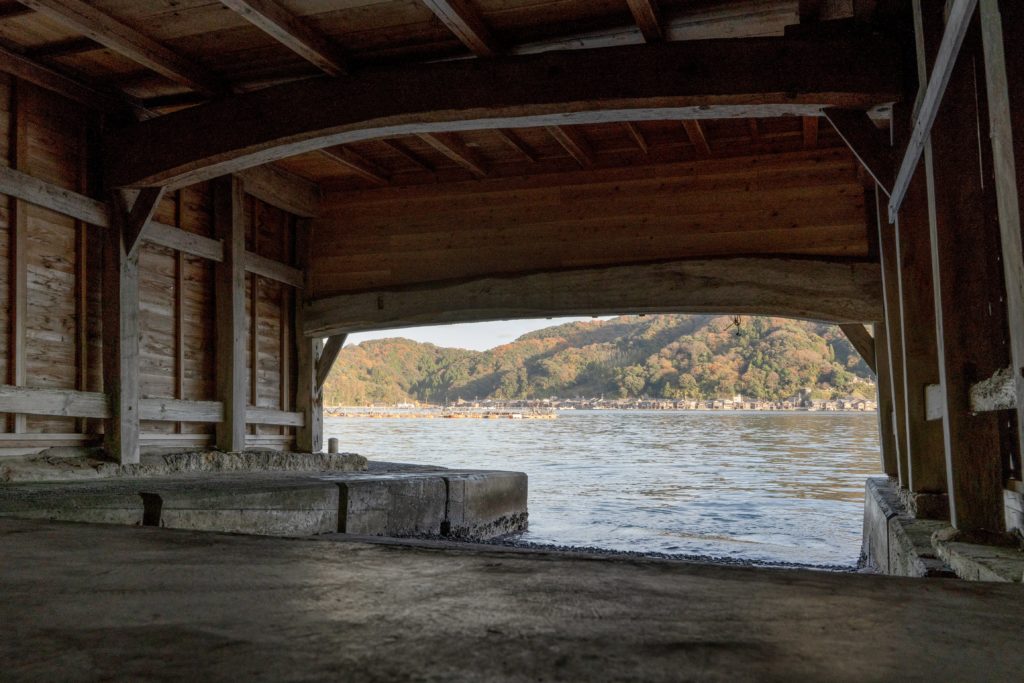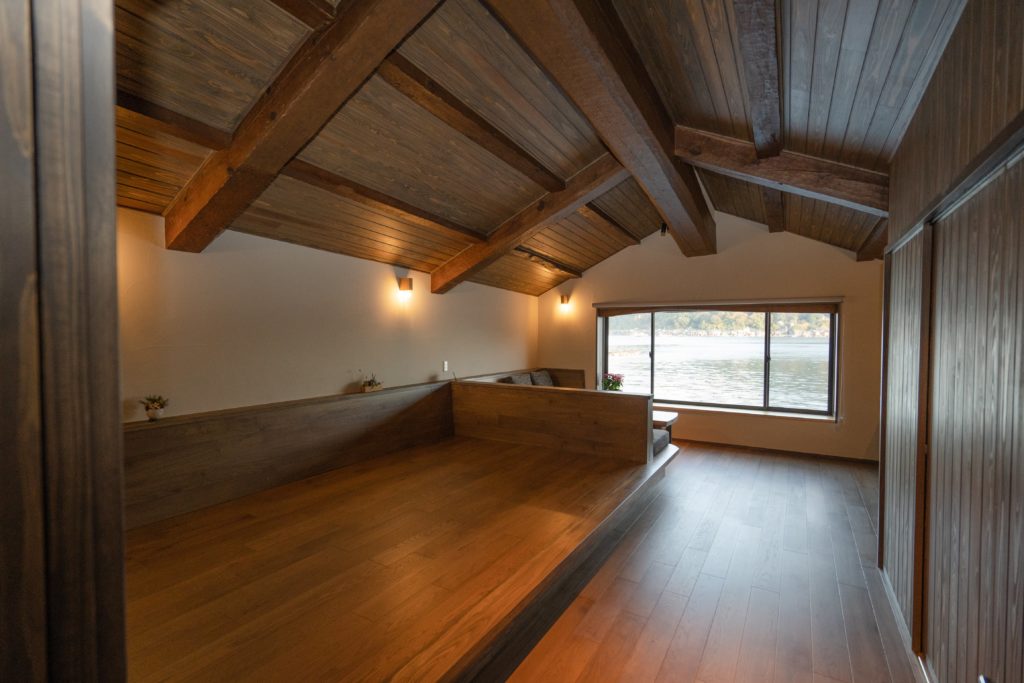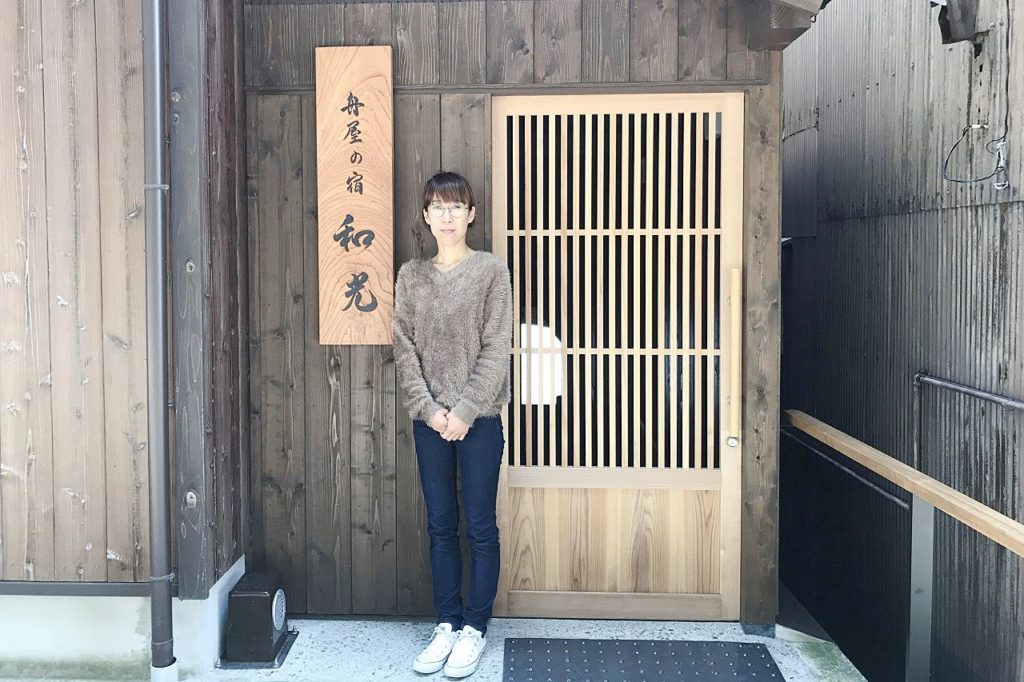 〇All accmmodations on this website Ine Town Tourism Association.
〇Please note that we do not gurantee the service
〇This page was updated on June 13, 2023.
Built in Taisho period (about a hundred years ago) 1/F: A slope stretching from water to Funaya is the architecture style of the period, on which a wooden boat was pulled off the water in the past.
2/F: Renovated for accommodation, serve only 1 party a day. On the roof, beams with long history make the room look very different from where we live usually.
◎Serve 1 group a day
☆Reservation in 3 MTH in advance
※ Accommodation only, no breakfast and dinner
△No smoking inside the building
per person, per night, incl tax
【NOT including the period of Golden week, Obon, the end and the beginning of a year, Ine festival, Ine fireworks event 】
number of adults
Sun-Thu
Fri &
the day before holiday
1
¥ 33,000
¥ 37,400
2
¥ 16,500
¥ 18,700
3
¥ 14,300
¥ 16,500
4
¥ 14,300
¥ 16,500
- child aged 7 years old and above : adult rate
- child aged 6 years old and below: free of charge
If you have car, you can park at "Onishi Car Park" 150 m far from Wako by walk, and we'll give 24-hour free car park access card. Please be noted that the 24-hour car park access card is not multiple access card, and your car is only allowed to enter ONCE.
Type
Funaya (boat house ) inn
Address
276 Aza Kameshima, Ine-cho Yosa-gun, Kyoto prefecture
Tel
+81-90-1592-9395
Distance from
Funaya area
boat houses area ( Funaya )
Meals
No meals

For the breakfast
・ "Funayasyokudou" is available.(※Thursday is closed. It Opens from 8:30 am) .

For dinner, please check the restaurants as below:
・Wadatsumi(Closed on Wednesday)
・Hyoshirou(Closed on Thursday)
・Yoshimura(※Reservation required)
・Restaurant Bar Nagisa(※Reservation required)
・Sushi ichii(Closed on Thursday and sunday and Monday)
Room/Capacity

1 room/ max 4 ppl

Amenity goods
Green tea, coffee, shampoo, conditioner, body soap, toothbrush kit, comb/brush, body towel, face towel, toilet (washlet), bathtub, air purifier, humidifier, hair dryer, kettle, fridge, air conditioner, TV, cable TV, Wi-Fi
Check in/Check out
15:00 / 10:00
Website
https://reserva.be/funaya_wako
Email address
funaya_wako@icloud.com
Remarks

No meals

Funaya

One group a day

Solo-trip

Reservation 2 months in advance

Reservation 3 months in advance

No smoking

15,000~20,000

20,000~25,000
Calendar