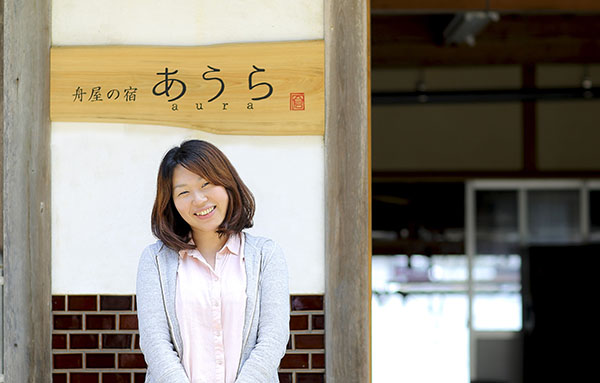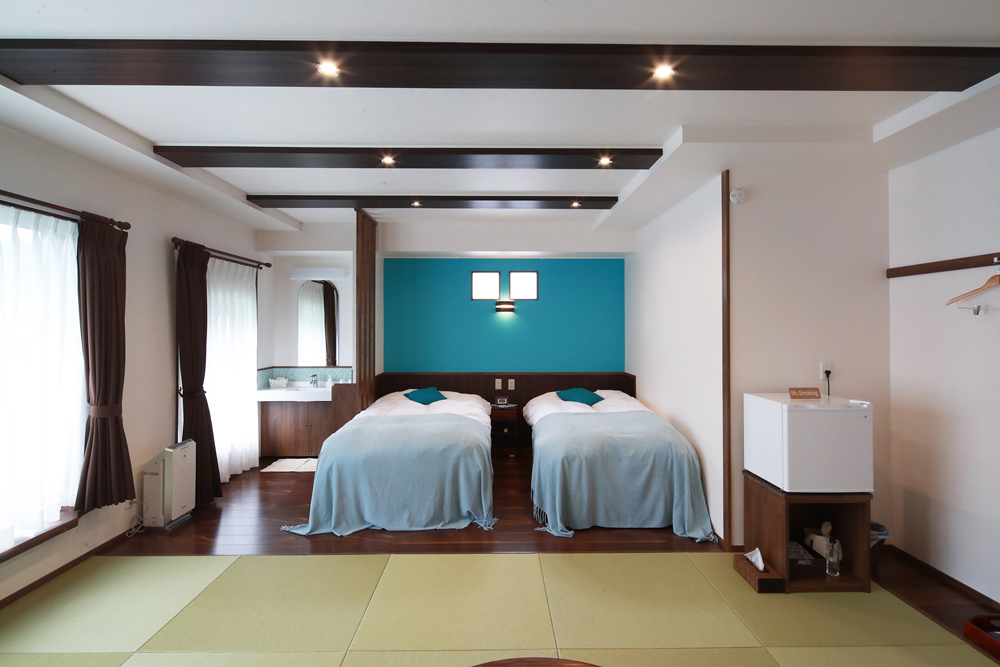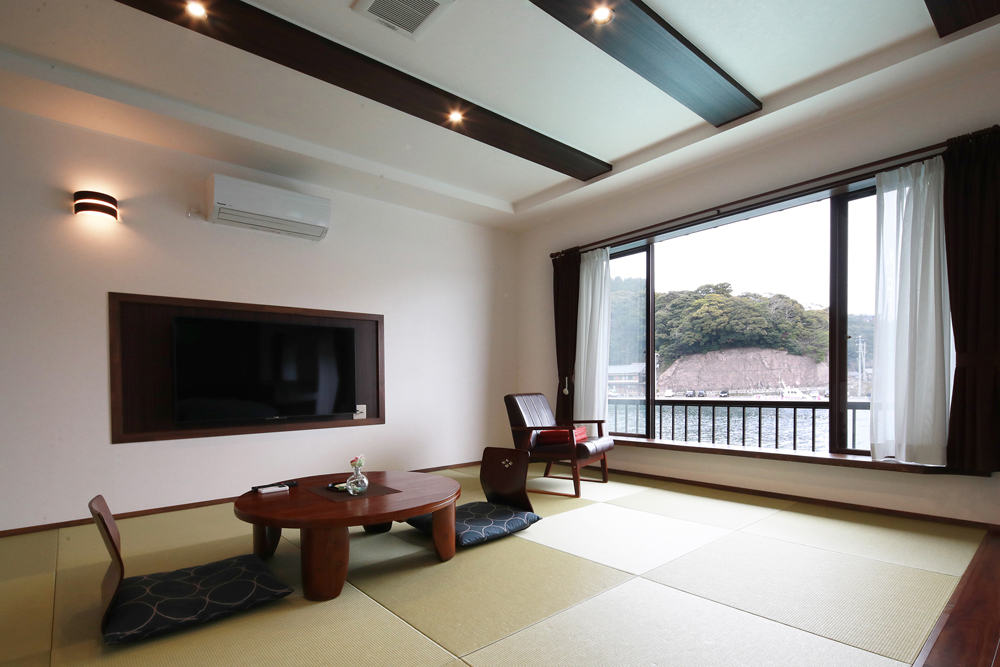 〇All accmmodations on this website Ine Town Tourism Association.
〇Please note that we do not gurantee the service
〇This page was updated on May 21, 2023.
AURA,comes from Latin,originally from Greek mythology 'Wind Goddess', which means 'gentle breeze'.

Inn owner is a woman, has passion for art, ever studied in Italy. She keeps the old appearance of Funaya and has the inside renovated, so that the old and new, the tradition can blend together.
From owner
Aura take care of guest's private time. And, we will also respond to your any requests.
Type
Funaya
Address
56,Hirata, Yosa-gun Ine-cho, Kyoto
Tel
+81-772‐32‐0067
Distance from
Funaya area
boat house area ( Funaya )
Fee
2 adults: 15,400 yen/person (tax included)
3 adults: 13,200 yen/person(tax included)
For 4 adults: 11,000 yen/person(tax included)
*Prices vary depending on the number of people, weekends, and holidays. Please check the details on the inn's website.
Meals
No meals / Breakfast For the breakfast
・ "Funayasyokudou" is available.(※Thursday is closed. It Opens from 8:30 am) .

For dinner, please check the restaurants as below:
・Wadatsumi(Closed on Wednesday)
・Hyoshirou(Closed on Thursday)
・Yoshimura(※Reservation required)
・Restaurant Bar Nagisa(※Reservation required)
・Sushi ichii(Closed on Thursday and sunday and Monday)
Room/Capacity

1 room/6 people
(Boat house) inn AURA
* One guest room on 2/F, with a bathroom attached

Amenity goods
Air conditioner, TV, Refrigerator, Electric kettle,Hair dryer, Bath towel, Facial towel,Yukata(night cloth),Shampoo, Conditioner, Body soap, Toothbrush set, Hair brush,Razor, Skin care set
*Drinking water(one person each)
*Japanese traditional green tea set
Check in/Check out
15:00~17:00/When you arrive after 17:00PM,please let me know. / ~10:00
Website
http://funaya-aura.com/
Remarks

Two meals

Dinner only

Breakfast only

No meals

Funaya

One group a day

Child

Solo-trip

Bed

Reservation 2 months in advance

Reservation 3 months in advance

Reservation 4 months in advance and more

No smoking

Same-day reservation

English

10,000~15,000
Calendar