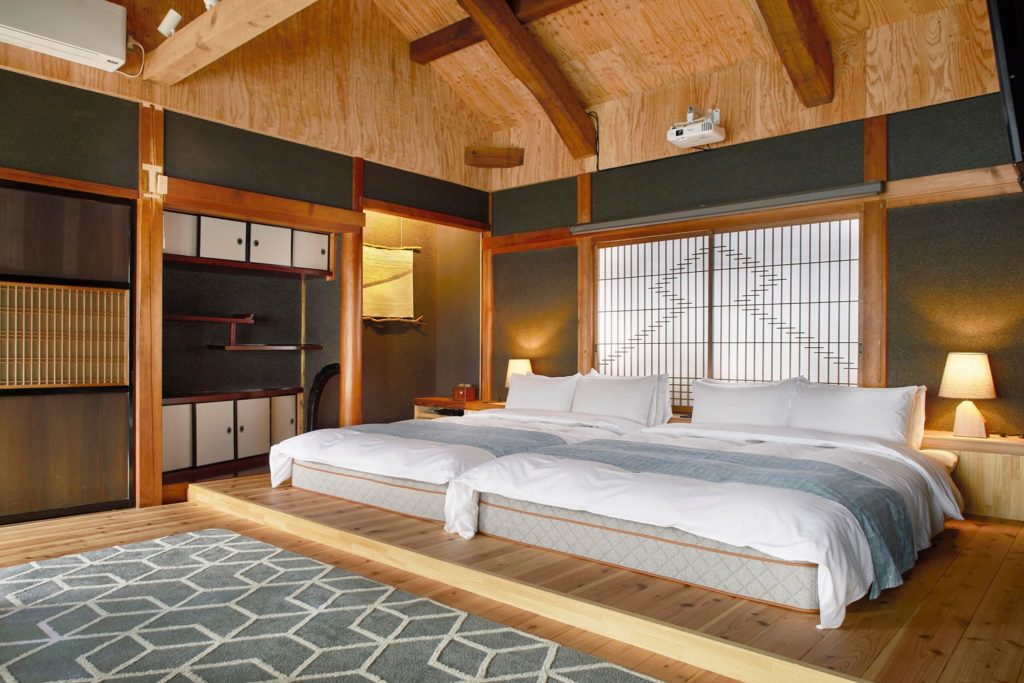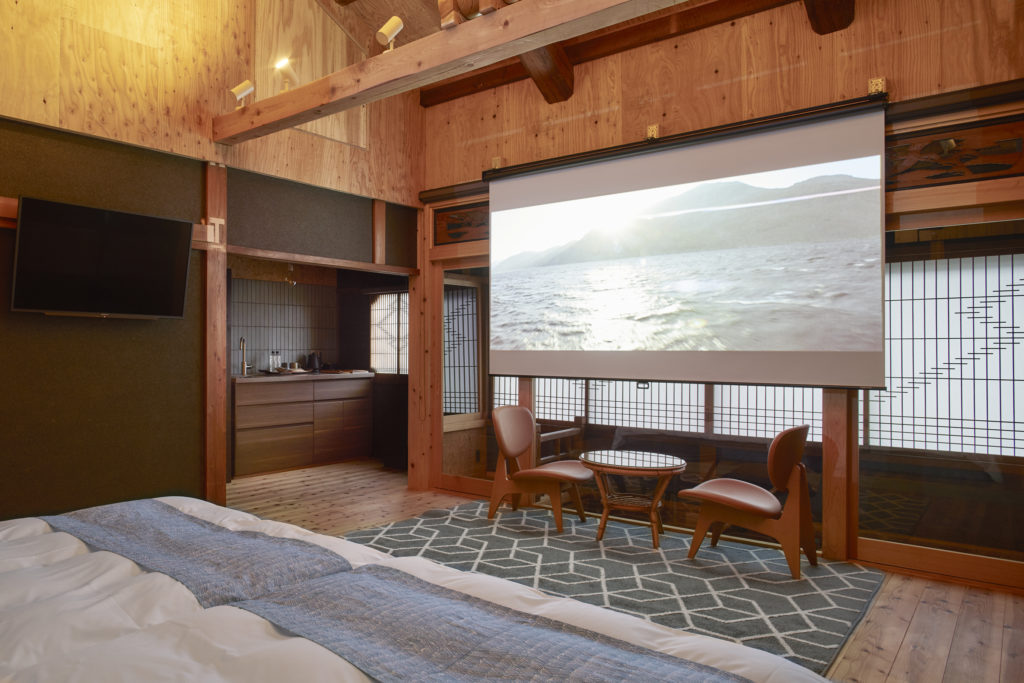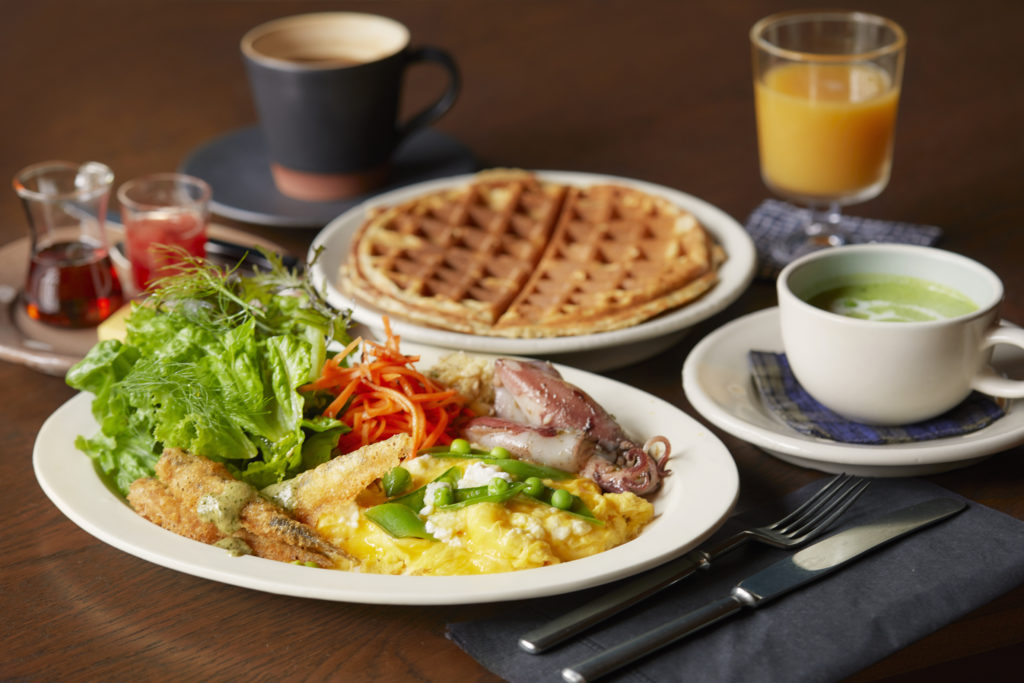 〇All accmmodations on this website Ine Town Tourism Association.
〇Please note that we do not gurantee the service
〇This page was updated on November 16, 2023.
Always calm and blue Morning broadcasts of the fish that were caught that day Cats waiting to steal the fish hanging to dry Mountain ranges peeking through the gaps of the boathouses
While experiencing daily life in Ine Enjoy a luxurious and relaxing stay
"Guri" means reef Like fish gathering at a reef in the ocean
Small bed and breakfast (2F) and small café and shop (1F) Aiming to be a place where travelers and locals can gather easily
A relaxing stay in an old, private house for one group per day only
A modern and calm space renovated from the 66-year old private house,
a Swedish-made premium bed, bathroom made of hinoki wood , mini kitchen, dvd watching on projector, original amplifier & speaker ,extensive amenities, sophisticated yukata robes,
breakfast with regional ingredients ( Optional service )
Please spend a relaxing time as your own luxurious room.
Room rate per adult(including tax)
| | | |
| --- | --- | --- |
| Number of guests | Normal days | Fridays, Saturdays, High season |
| 1 | ¥ 19,800 | ¥ 21,780 |
| 2 | ¥ 16,500 | ¥ 18,150 |
| 3~4 | ¥ 13,200 | ¥ 14,520 |
・Guests staying consecutively will receive a 10% discount on the room rate(Reservation only from official website as below).
· Reservations can be made up to 6 months in advance.
About the price of children
· Infants (under 2 years old) are free.
· Children (3 years old to 11 years old) are half the price of an adult.

Reservation Calender
Type
BED & BREAKFAST
Address
127,Hirata, Yosa-gun Ine-cho, Kyoto
Tel
+81-772-45-1534
Distance from
Funaya area
boat house area ( not funaya )
Fee

please check the rates listed above

Meals
You can add breakfast.
*Breakfast charge is not included in the above room rate.
You can choose A or B.
Only one kind of breakfast can be provided per pair per night.

A Western style breakfast 1 person / ¥1,500|tax excluded
・Waffle of Tsutsugawa
・Homemade jam
・Seasonal vegetable salad
・Ine seafood side dish
・Seasonal omelet
・Seasonal soup
・100% fruit juice, milk
・Drip coffee, espresso, coffee latte, americano, tea

B Onigiri light breakfast 1 person / ¥800| tax excluded
・Two types of rice balls made of Tango Koshihikari.(Salted plum & Mackerel Heshiko) ※Heshiko is fermented mackerel well known as regional food.
・Japanese omelette
・Japanese pickles
・Green tea

★No meals

For dinner, please check the restaurants as below:
・Wadatsumi(Closed on Wednesday)
・Hyoshirou(Closed on Thursday)
・Yoshimura(※Reservation required)
・Restaurant Bar Nagisa(※Reservation required)
・Sushi ichii(Closed on Thursday and sunday and Monday)

For delivery service
Dinner and Breakfast delivery service "Ohitsu" is open! The service in only for guests staying around Ine Funaya area. Please check the official website for details.

Room/Capacity

1 room/4 people Room size : 34 m²
Beds : Hollywood Twin (DUXIANA double bed 140x200 connected 2) Extra futon (DUXIANA pascal futon 100x200 2)

Amenity goods

<Bedroom>
WIFI, LCD TV, Projector&110inch screen, DVD/Blu-ray player, Amplifie, Speaker, Air Conditioner, Humidifier with air purification function, Yukata, Slippers, Clothes brush, Room mist, Safety box, Flashlight

<Bathroom>
Bathtub, Overhead shower, Hand shower, Toilet (washlet), Bath towel, Face towel, Body towel, Shampoo, Conditioner, Body Soap

<Lavatory>
Fridge, Electric kettle, Sake heating device, Dishes cuos, Glasses, Sake cups, Chopsticks, Cutlery, Bottle opener, Tea, Mineral water

Check in/Check out
15:00~19:00 / ~10:00
Website
https://guri-ine.com/
Email address
info@guri-ine.com
Remarks

Breakfast only

No meals

One group a day

Child

Solo-trip

Bed

Reservation 2 months in advance

Reservation 3 months in advance

Reservation 4 months in advance and more

No smoking

Credit card

English

10,000~15,000

15,000~20,000