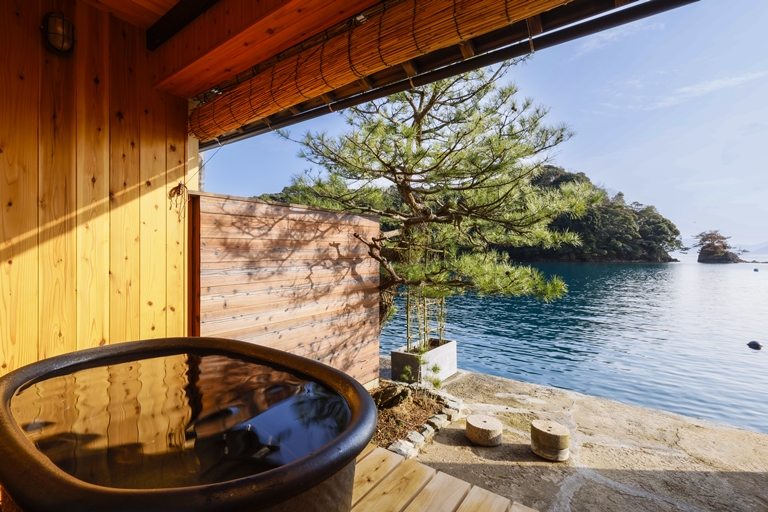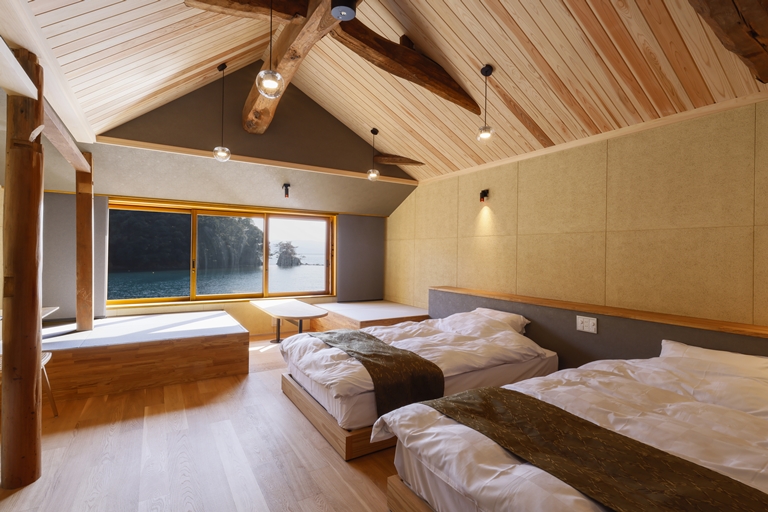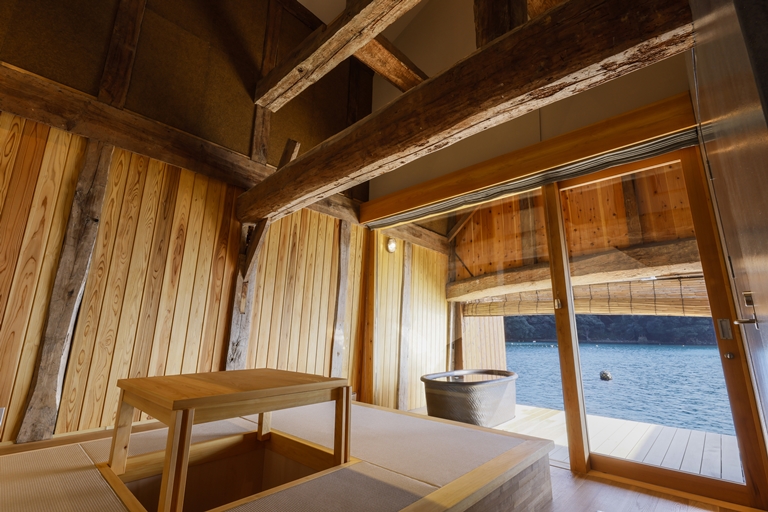 〇All accmmodations on this website Ine Town Tourism Association.
〇Please note that we do not gurantee the service
〇This page was updated on August 04, 2023.
Open on March 1, 2023
Stay at Ine no Funaya as if you were floating on the sea. Venice of Japan is just a short walk from Amanohashidate. Miyabi Bettei is an accommodation facility consisting of 7 buildings (4 guest rooms with open-air baths, 3 Western-style rooms, 2 Japanese-Western-style rooms)
1 minute walk from the Ine Bay tour boat. Free parking available. It is an ideal base for sightseeing and business.
Address
464 Hiji, Ine-cho, Yosa-gun, Kyoto 626-0425
Tel
0772-45-1811 (10:00 am to 5:00 pm)
Distance from
Funaya area
Boat houses area
Fee
No meals are provided at each facility.
① Hatago Aburaya (main house) 9,900 yen ~ (1 person available)
② Hatago Aburaya Hanare (main house) 8,800 yen ~ (2 people or more)
③ Kanga (Funaya) 22,880 yen ~ (2 people or more) )
④ Koga (Funaya) 22,880 yen ~ (2 people or more)
⑤ Tenga (Funaya) 27,500 yen ~ (2 people or more)
⑥ Seiga - (Funaya) 27,500 yen ~ (2 people that's all)
Meals
No meals

For the breakfast
・ "Funayasyokudou" is available.(※Thursday is closed. It Opens from 8:30 am) .

For dinner, please check the restaurants as below:
・Wadatsumi(Closed on Wednesday)
・Hyoshirou(Closed on Thursday)
・Yoshimura(※Reservation required)
・Restaurant Bar Nagisa(※Reservation required)
・Sushi ichii(Closed on Thursday and sunday and Monday)
Room/Capacity
9 rooms / 4 people x 4 facilities, 2 people x 2 facilities
Amenity goods
Hand towels, body soap, hair dryer, hot water washing toilet, toothbrush/toothpaste, duvet, comb/brush, bath towel, yukata, razor, shampoo (including rinse-in shampoo), shower cap, rinse
Check in/Check out
15:00 / 10:00
Website
https://www.jalan.net/yad351018
Remarks

No meals

Funaya

Hot spring

Bed

Reservation 2 months in advance

Reservation 3 months in advance

Reservation 4 months in advance and more

Credit card

10,000~15,000

15,000~20,000

20,000~25,000

more than 25,000