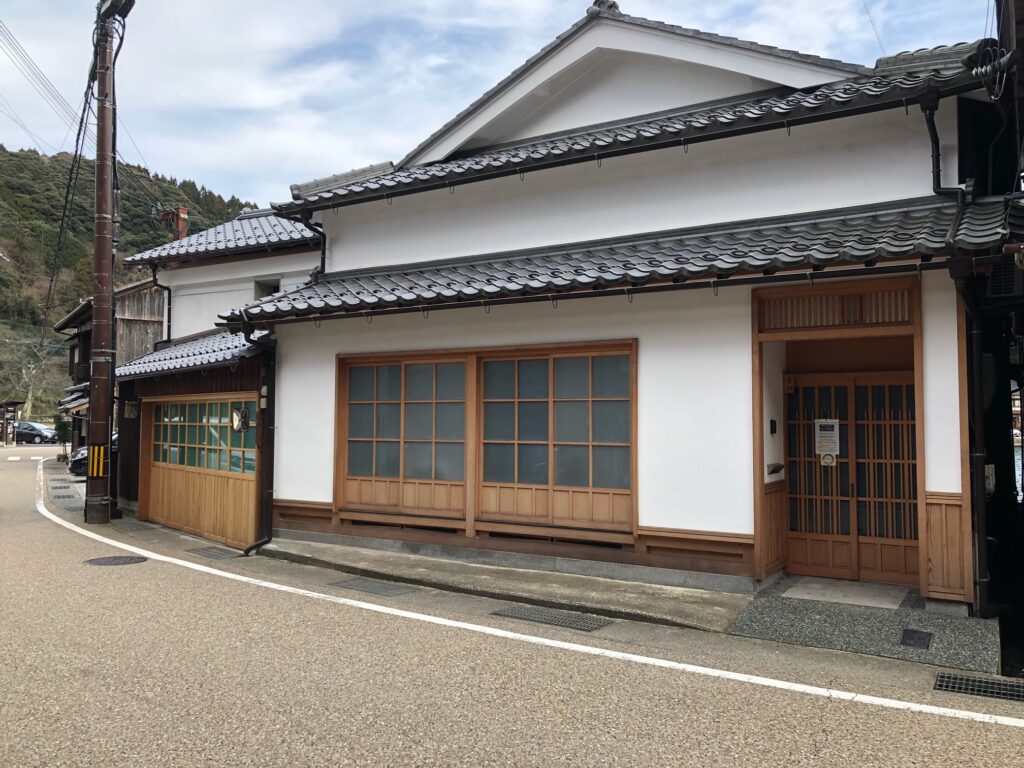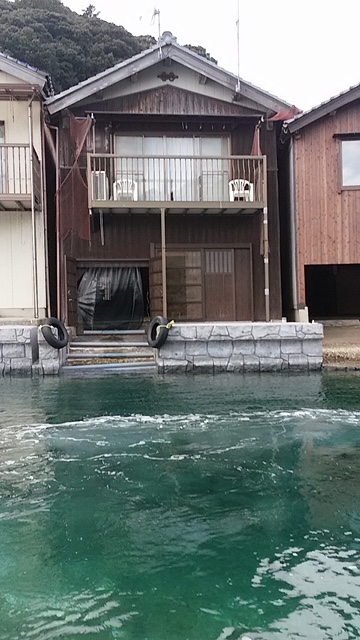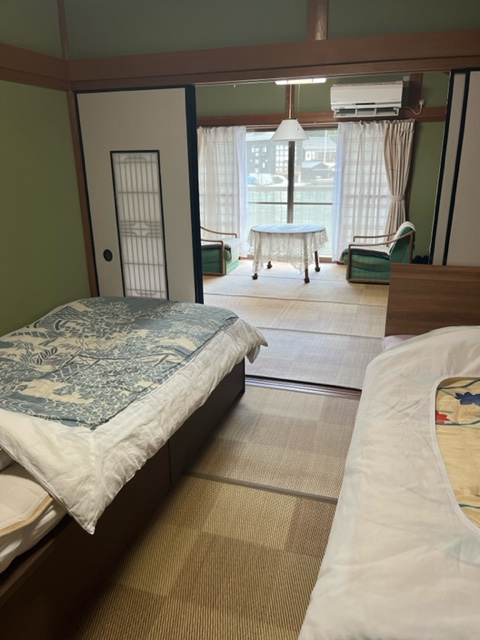 〇All accmmodations on this website Ine Town Tourism Association.
〇Please note that we do not gurantee the service
〇This page was updated on July 23, 2023.
It is an inn-like rental villa with a view of beautiful Ine Bay. Please use it for those who want to enjoy the scenery slowly, for families, and for those who want to enjoy fishing at Funaya Beach. *If you would like to stay overnight, please call us or fill in the items below and send a text message (090-3165-9530) or "seikaiha3281@gmail.com". We will contact you shortly.
・Representative name (furigana)
・Address ( including zip code)
・Telephone number
・Date of stay
・Number of guests (male or female)
・Age of guests
・Check-in time
・Means of transportation (car, bus, motorcycle) )
In addition, you can visit the main building and funaya house of the late Edo period if there is a notice of funaya tour at the entrance. Please come and visit us. *There is an explanation (guide) of the main house and Funaya.
・There is a private parking lot for guests.
・If you come by public transportation, please get off at the nearest bus stop "Ine".
Type
Funaya Inn
Address
132 Hirata, Ine-cho, Yosa-gun, Kyoto Prefecture 626-0423
Tel
090-3165-9530
Fee
12,000 yen (tax included) per adult ]
4 to 12 years old 6,000 yen (tax included)
3 years old and under 3,000 yen (tax included)
Please pay in cash only.
Meals
If you would like to order a catered dinner without meals, please contact the inn. *You can order from a caterer.  You can eat at the table on the first floor of the main building. (*+1,000 yen/adult only) If you bring in a box case of wine, beer, or a lunch box, the price will be added. *Contact is required.
Room/Capacity
Western-style room / 3 people
Funaya / 5 people

Amenity goods
Air conditioner,LCD TV, safe, shampoo, conditioner, body soap, hand soap, hair dryer, bath towels, hand towels, baby bed Mini kitchen available Refrigerator, pot, oven toaster, IH stove, etc. Child 18 months and older We will respond accordingly. It is a spacious indoor bath, but there are also day-trip hot springs in neighboring municipalities. " ⇒Nearby day-trip hot springs 」 ◆Because it's a funaya house, please prepare casual night clothes. If you need a sleepwear, we will provide it.
Check in/Check out
consultation required / consultation required
Email address
seikaiha3281@gmail.com
Remarks

No meals

Funaya

Child

Bed

No smoking