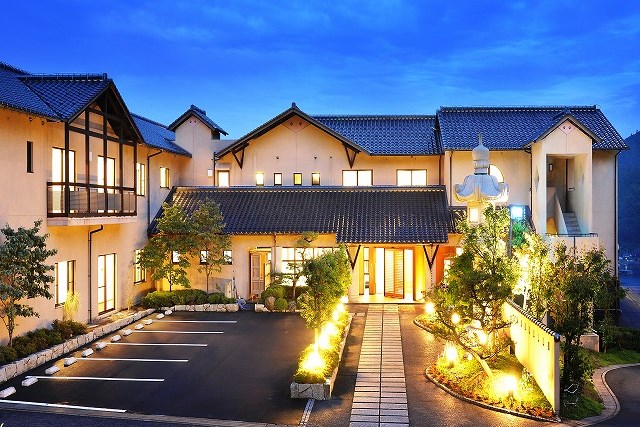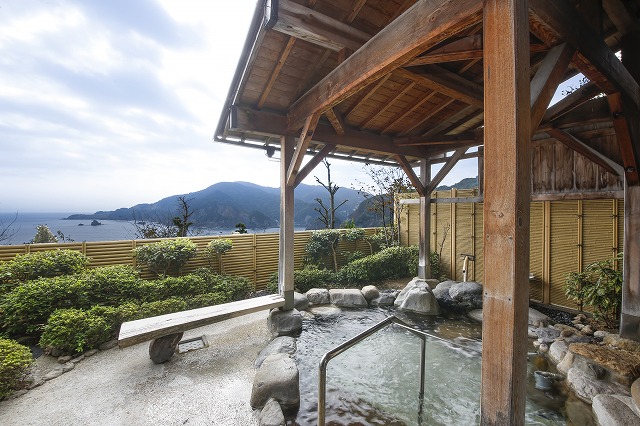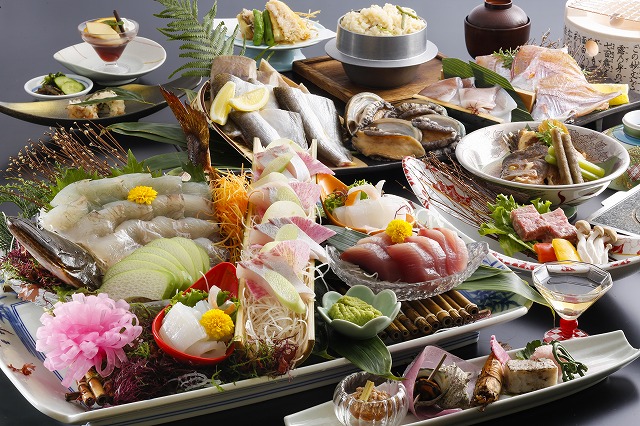 〇All accmmodations on this website Ine Town Tourism Association.
〇Please note that we do not gurantee the service
〇This page was updated on December 02, 2022.
We know you'll love the view of the Sea of Japan from atop the hill, our self-constructed natural hot springs with non-recycled water and the first-rate local seafood kaiseki cuisine with ingredients straight from the fishing port! This hidden inn of Tango/Okutango is the other Kyoto. The town of Ine is a famous tourist spot on the Tango Peninsula. It is about 30 minutes by car from Amanohashidate, one of Japan's three scenic views, and about two hours by car from central Kyoto. Experience typical Japanese culture, such as Japanese cuisine, hot springs, yukata, tatami, futon and a traditional Japanese inn in a casual atmosphere. You can also enjoy a stunning view of the Sea of Japan from the inn and good old-fashioned Japanese countryside scenery from the Funaya no Sato area where traditional houses line the bay.
Type
Onsen inn
Address
570,Tsumo, Yosa-gun Ine-cho, Kyoto
Tel
+81-772-32-0972 ※Reception time 9:30~17:00
Distance from
Funaya area
10 minutes by car
Fee
2 meals(dinner and breakfast)
Apr~Oct 13,200yen/person(including tax)
Nov~Mar 16,500yen/person(including tax)
※Fee is depends on the number of customer and set meal ,date.For more details, please check their website.
Meals
2 meals ( dinner and breakfast)
Room/Capacity

23room/80 people

Amenity goods
TV,Hair dryer, Bath towel, Face towel,NightWear, Shampoo, Conditioner, Body soap, Toothbrush set
Check in/Check out
15:00 / ~10:00
Website
https://www.ine-aburaya.com/
Remarks

Two meals

Buri (Nov-Feb)

Crab (Nov-Mar)

Child

Hot spring

Solo-trip

15,000~20,000

20,000~25,000

more than 25,000