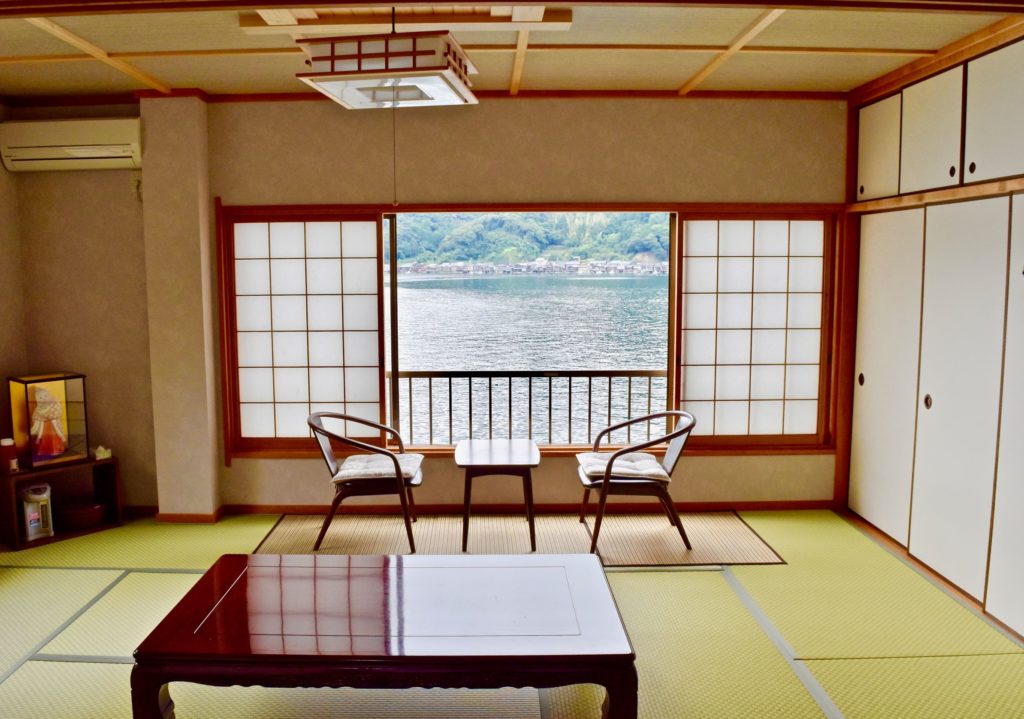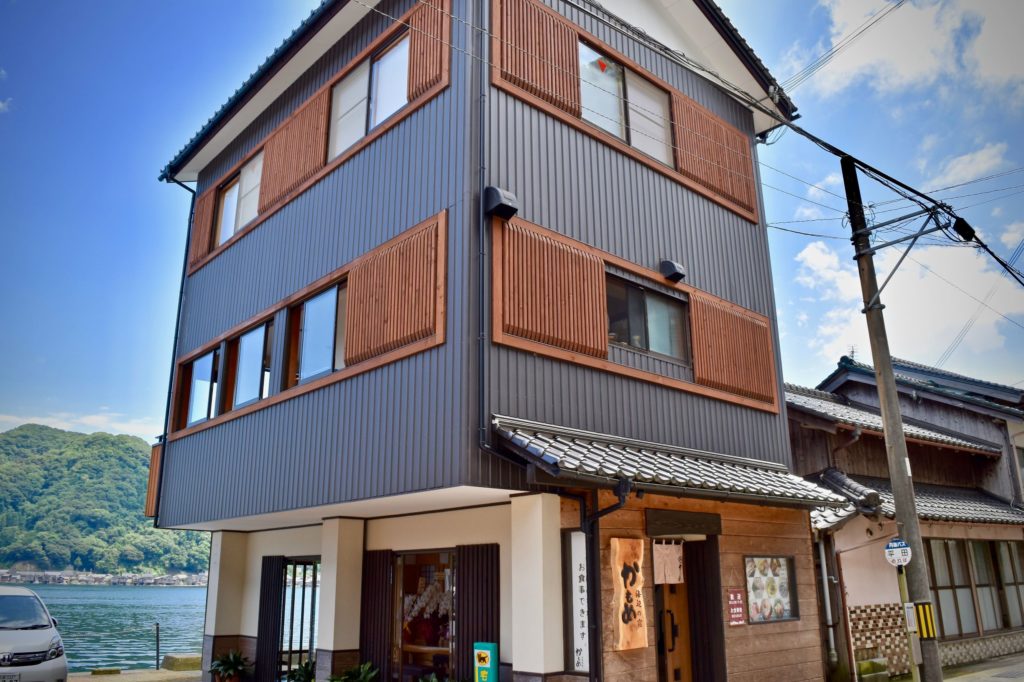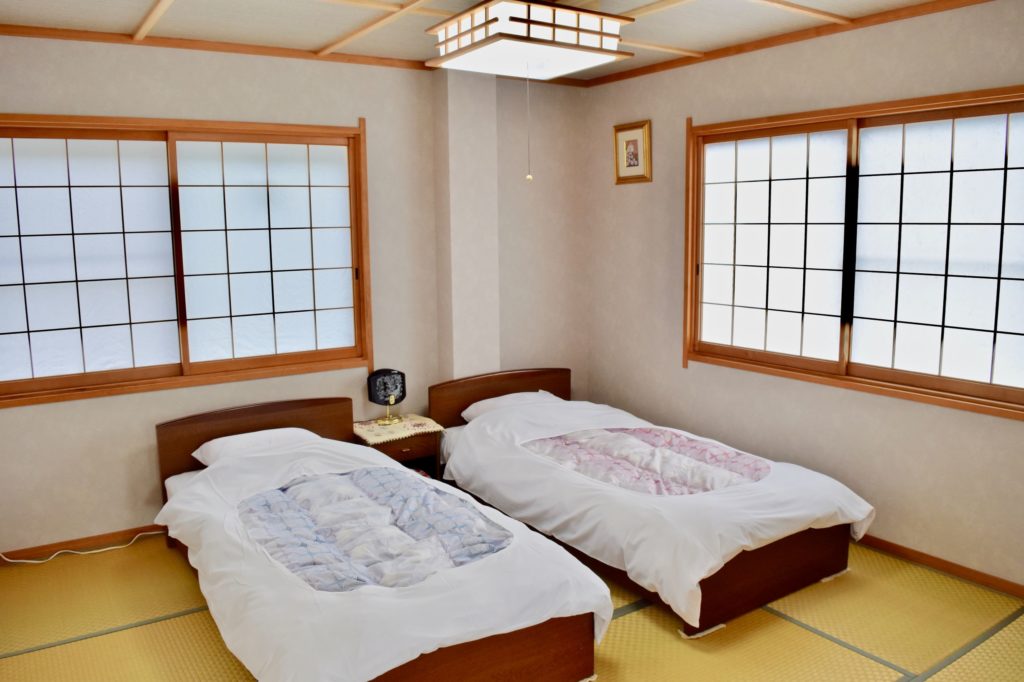 〇All accmmodations on this website Ine Town Tourism Association.
〇Please note that we do not gurantee the service
〇This page was updated on June 23, 2023.
"Seaside inn Kamome" with a panoramic view of Ine Bay
New accommodation has opened on the 3rd floor of the restaurant Kamome. "Kamome" means seagull which flies to Ine Bay. At a seaside inn Kamome where you can overlook the Funaya in Ine Bay so you can fully enjoy the scenery of the fishing village. It is a three-story building that you can hardly see in Ine area, so the view is beautiful, and the view of the Funaya from the window is spectacular. You can also enjoy a delicious breakfast.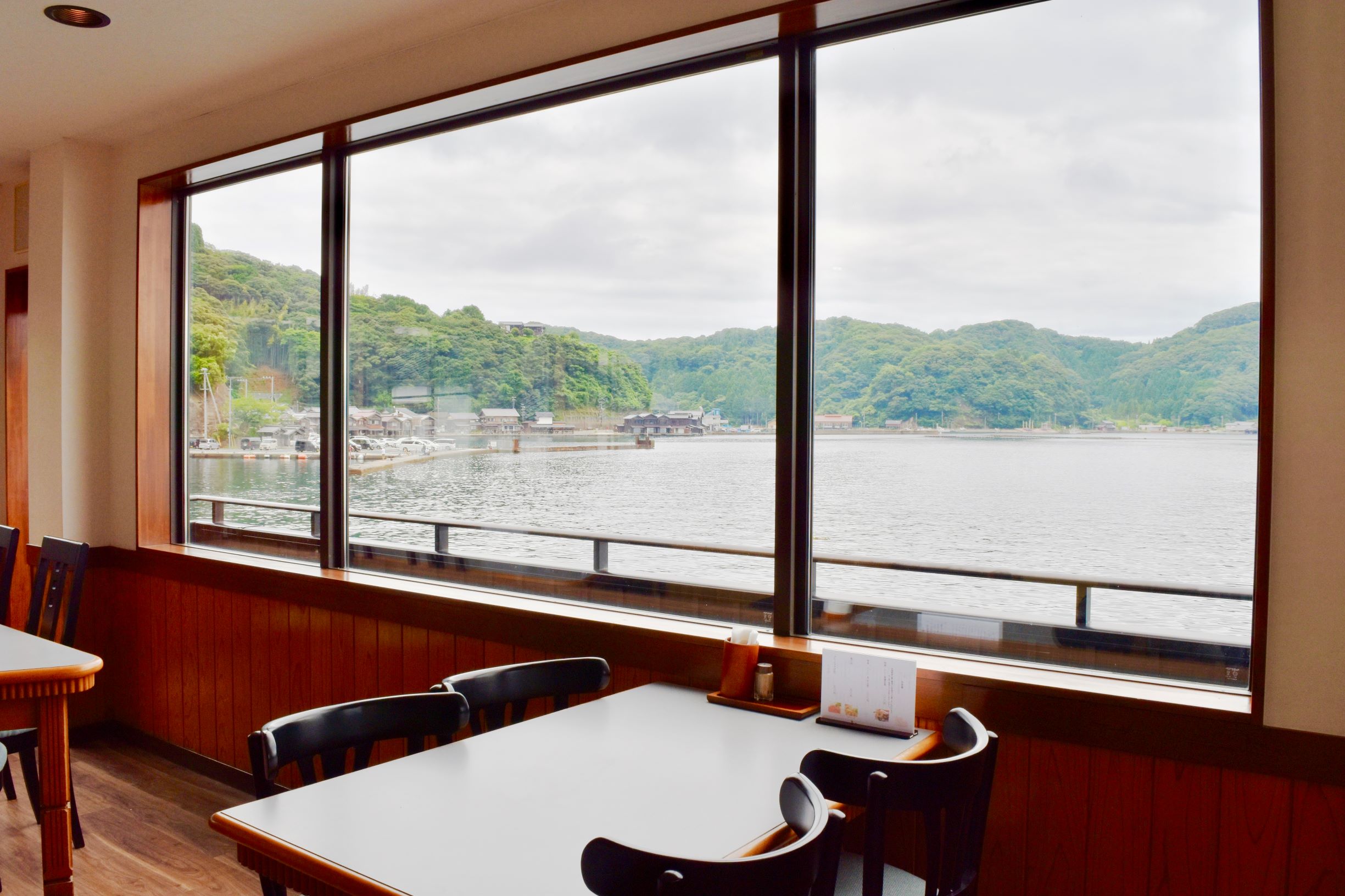 Type
Funaya (boat house ) inn
Address
19 Hirata,Ine-cho Yosa-gun, Kyoto prefecture
Tel
+81-772-32-0025
Fee
【B&B plan】 1 person(solo trip) 16,500 yen(tax included)
2 people~ 11,000 yen(tax included)/person
3 years old ~ 12 years old 6,600 yen(tax included)/person

【Crab cuisine (Nov~Mar)】
1 person/25,300 yen
2 or more to 5 people/19,800 yen
From 3 years old to 6th grade elementary school/15,400 yen
*From 1 person~

【Buri cuisine(Nov~Mar)】
1 person/no setting
2 or more to 5 people/18,700 yen.
From 3 years old to 6th grade elementary school/14,300 yen

【Taimeshi ( Sea Bream) plan(Apr~Oct)】
1 person/22,000 yen.
2 to 5 people/16,500 yen.
From 3 years old to 6th grade/12,100 yen. *Reservation requid.

Meals

2 meals

Room/Capacity
1 room/ 5 people(2 beds)
Amenity goods
TV,Refrigerator, Hair dryer, Bath towel, Face towel,Yukata, Shampoo, Conditioner, Body soap, Toothbrush set,Wi-Fi
Check in/Check out
15:00 / ~10:00
Website
https://ine-kamome.com/
Remarks

Two meals

Breakfast only

Buri (Nov-Feb)

Crab (Nov-Mar)

Funaya

One group a day

Child

Solo-trip

Bed

Reservation 2 months in advance

Reservation 3 months in advance

No smoking

Same-day reservation

Credit card

English

Less than 10,000

10,000~15,000
Calendar