Tours&Activities
(May-Sep)Honjo beach Sea Kayaking
fee : Adult 7,000 yen( 12 years old and above)
Child 6,000 yen( Under 12 years old)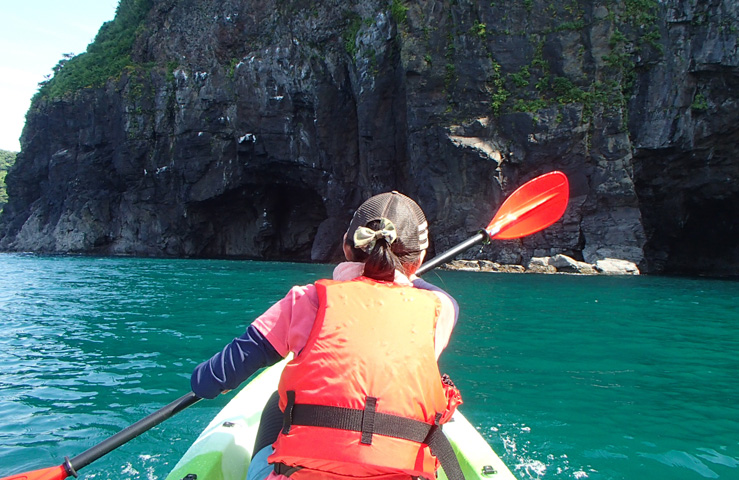 Please note that we do not guarantee the quality of service.
This page was updated on January 30th, 2021.
Sea Kayaking is an activity that can let you discover. We aim for a blue cave that can only be reached by kayaking. It may not be possible depending on the weather and wave condition. You can enjoy the amazing scenery of cliffs that is hidden from tourists.
Name
(May-Sep)Honjo beach Sea Kayaking
Event dates
Middle of April ~ end of September
Time
Morning : 09:30-11:30 Afternoon : 13:00-15:00
Itinerary

In the beginning, a lecture will be give by instructor on how to use paddles properly and the precautions . (5-10 minutes)

↓

After the lecture, we will push the kayak to the sea and practice (10-20 minutes)

↓

After practice, we will go to a bit deep in the sea. (60 minutes to 90 minutes)

Meeting point
Parking lot at Honjohama beach
Parking lot
Available
Fee
Adult 7,000 yen( 12 years old and above)
Child 6,000 yen( Under 12 years old)
Payment methods
Pay cash or Credi card at Ine tourist inmformation
Max number of reservations possible
Max. 8 people

Min. 1 people
  ※For this activity, at least 2 people are needed.
Things included
Guided fee, sea kayak rental fee, parking fee(1,000 yen), insurance fee, life jacket
Cancel policy
Cancel 1 week before: Free
Cancel 5 - 3 days : 30%
Cancel 1 day before reservation : 50%
Cancel on same day : 100%

Have questions? Call this number:
0772-32-0277 (Ine Tourist Information)
Remarks
(1) Considering the safety, if a participant has the below condition, our instructor can have the right to stop her/him from the activity. ・Under 6 years old
・Drinking alcohol or a drug before activity.
・Chronic disease
・Feeling sick or insufficient sleep
・Pregnant
・Nails are too long
(2)Usually reservation 5 days in advance is required. Within 5 days, you can contact us to see if other groups join the experience on that day. If yes, you can probably join it.
(3) Please bring your swimsuit , towels, drinking water, sunglasses, sun tan lotion.
(4)Shower room is available after the activity.
(5)Please be aware that due to the bad weather condition, we may contact you urgently to cancel the activity. Or if the weather turns bad suddenly during the activity, our instructor may have to stop the activity. In that case, we cannot refund.
(6) We use tandem kayaks for the activity.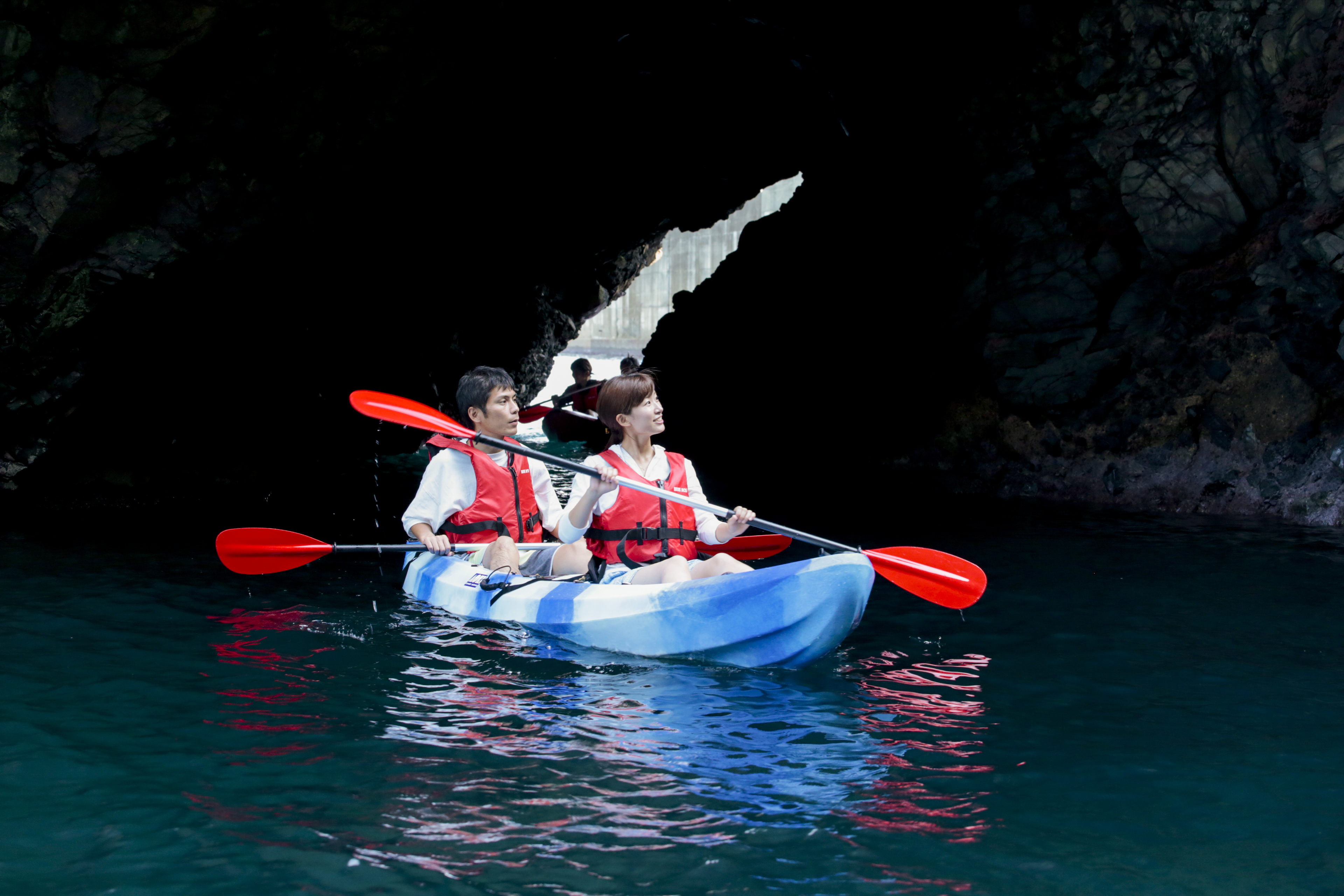 You can go to the cave.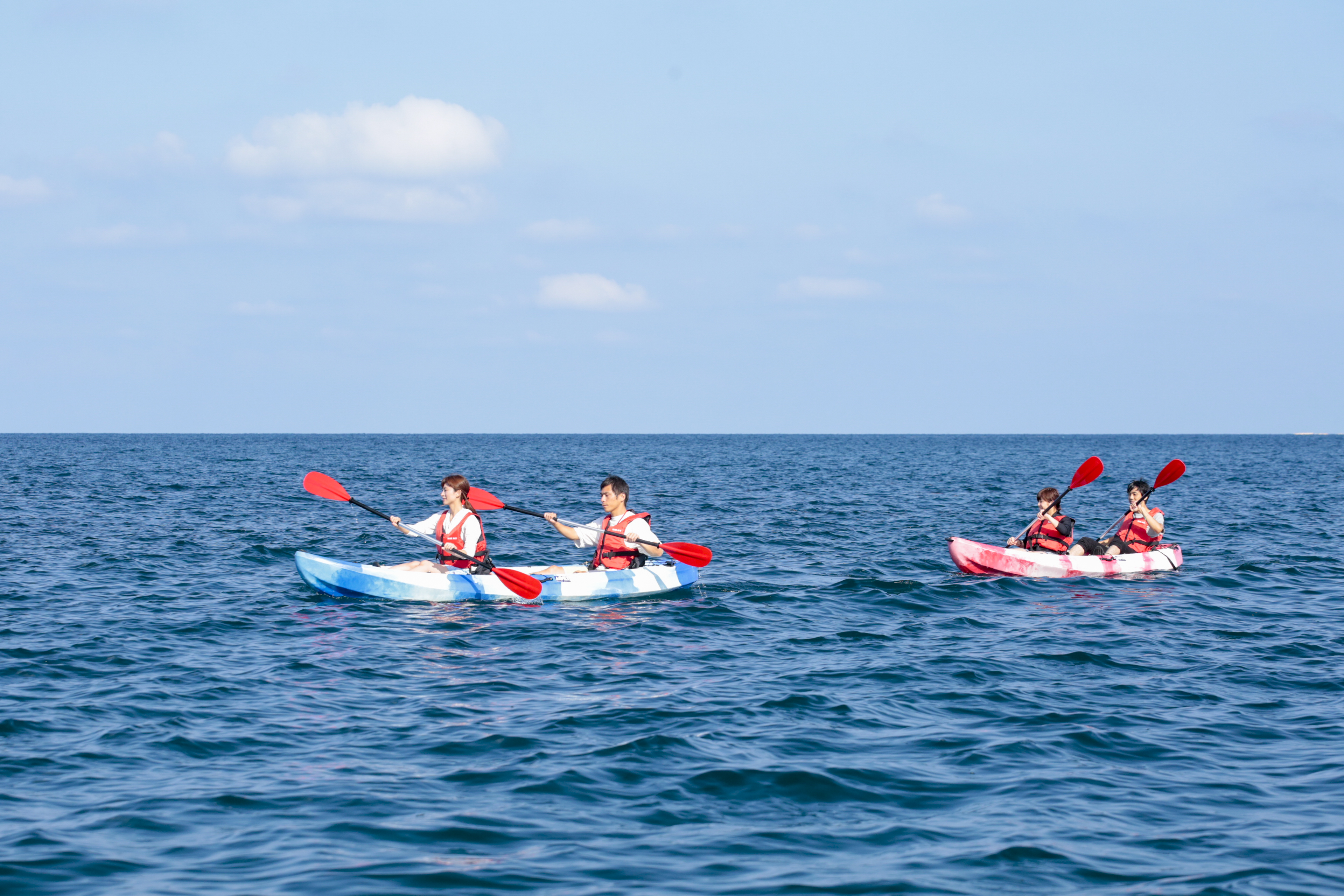 Ine sea kayaking bring you outside the bay so you feel wild ocean.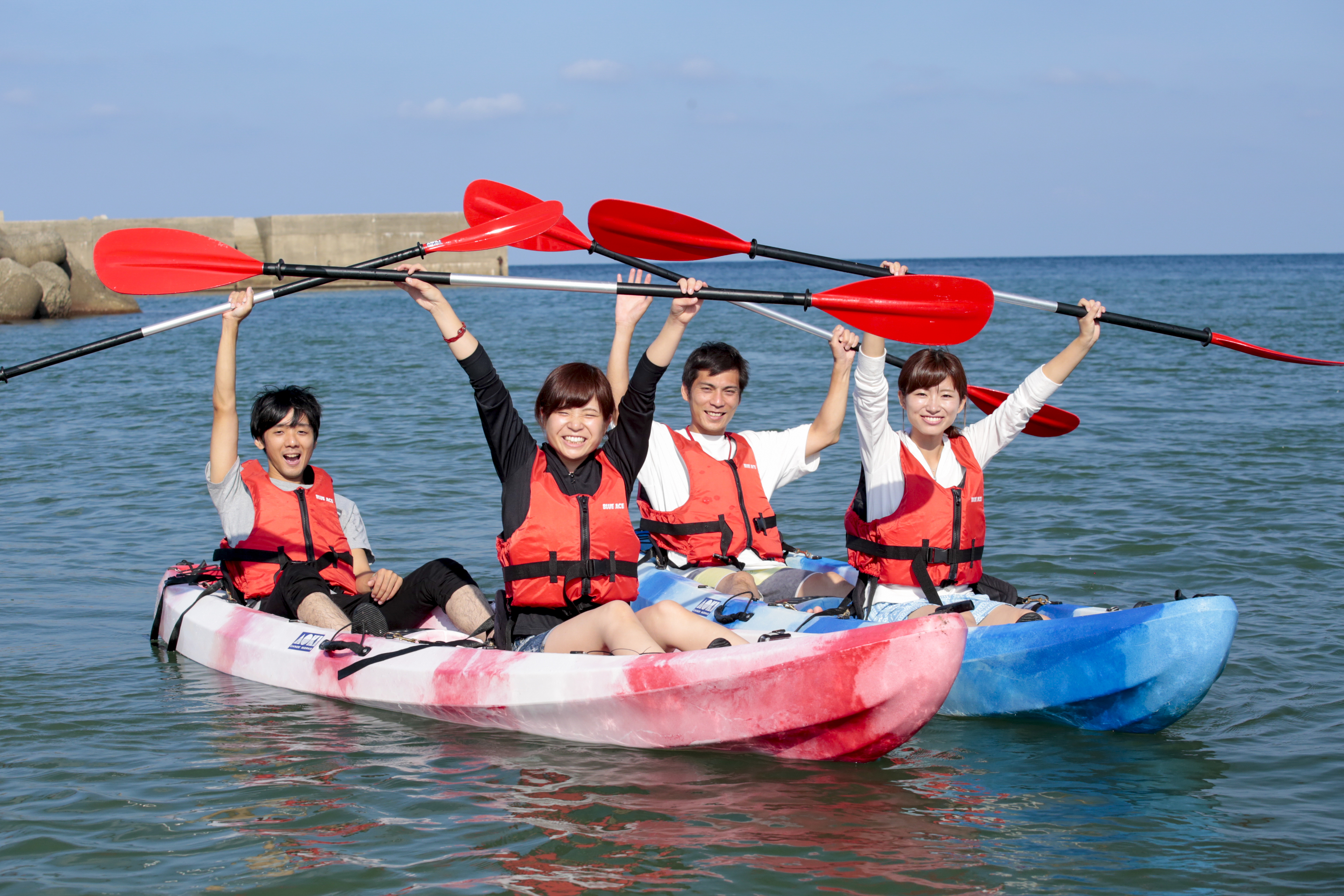 Take a pictures!
Tour & Activity application calendar
The "〇" mark does not mean that you can immediately make a reservation, but that you are able to apply for a reservation. It is possible that we will not be able to accept your reservation. After we receive your reservation, our staff will reply to you within a couple of days by email to confirm your reservation. If you don't receive a reply, please check your spam mail folder. If you agree to the above content, please click your dates and apply for a reservation.